Even the simplest chair can be dressed up and transformed with the right finishing touches. Style it, make it both grand and cozy, and bring the feel of home. This first chair is dressed with a pillow that adds pattern and color and a throw that adds a softer texture and a punch of color.
The best accessories to style a chair with are pillows and throws. They can be used to add color, pattern, texture, or all of the above.
This throw below is almost the same color as the chair, so it doesn't add a new color but it adds beautiful texture and a cozy feel. Don't you want to sit and snuggle with it?
These pillows bring the green from the adjacent space into the living area, pulling the look together and making it feel like a continuous large open space.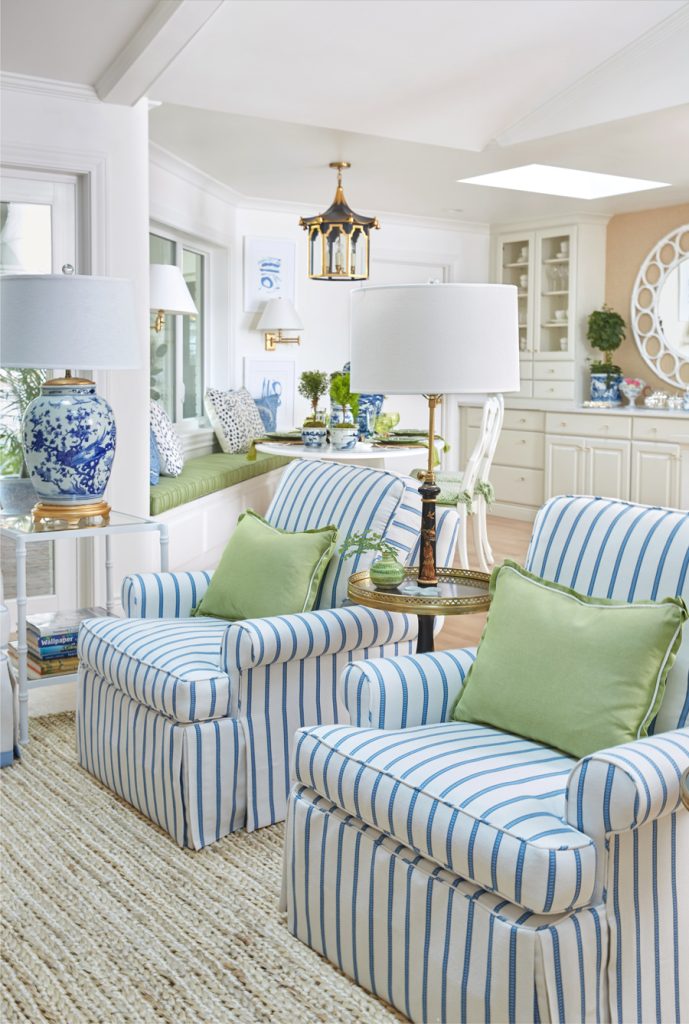 Another way to style is to go with a tone on tone look, where the emphasis is on a variety of textures. The pillow adds some pattern too while keeping the monochromatic look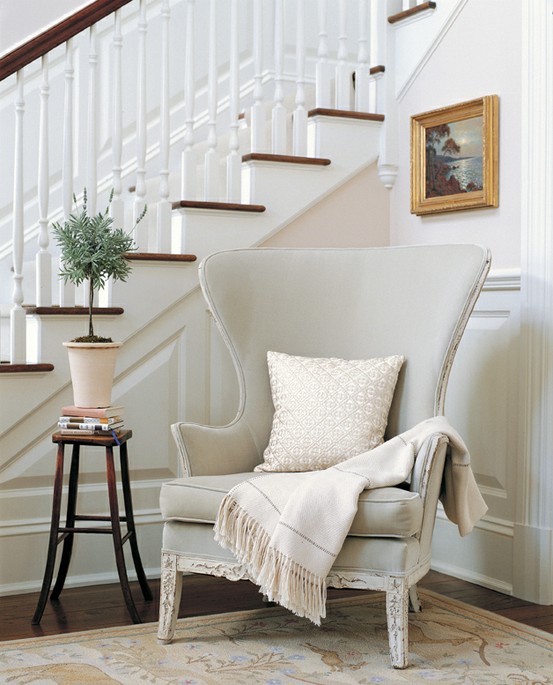 Below it was about adding color with pillows and a throw. Notice the colors are repeated around the room. When you are using several pillows around the room, mix solids with patterns or several patterns of different scales.
Solid pillows on patterned chairs to bring a punch of color. When you are ready to change the look, it would be simple to change the color of the pillows.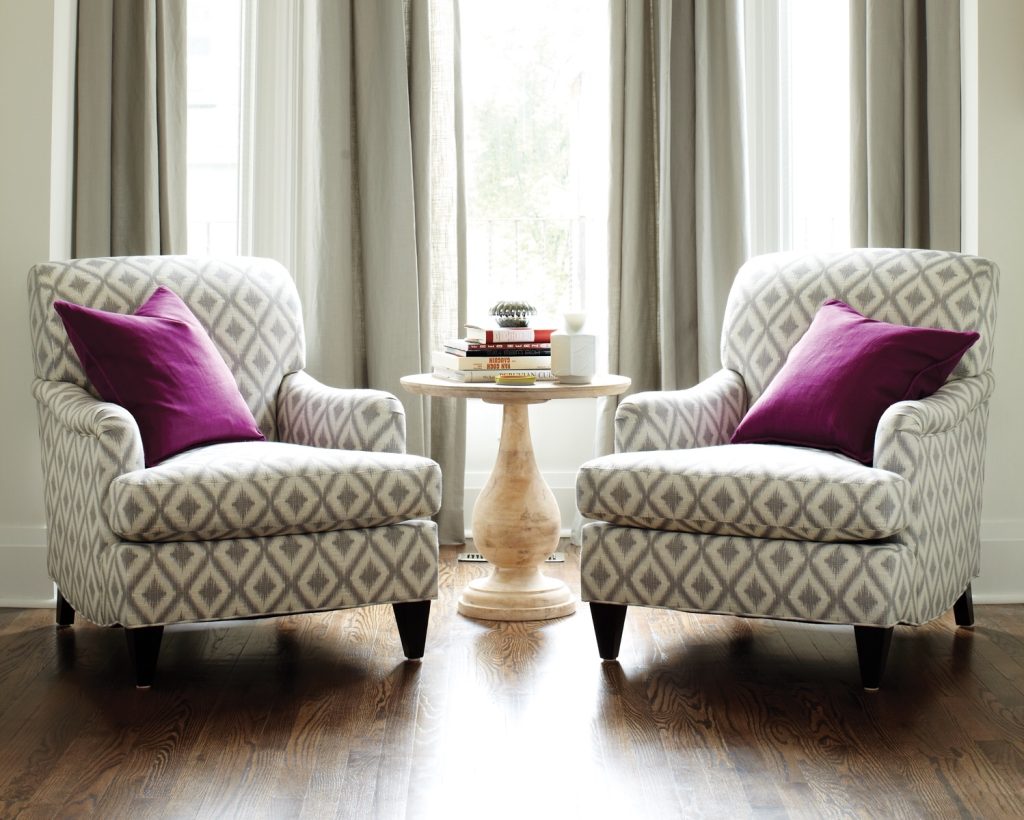 Here are two ways to style the same chairs. One uses two of the same beautiful pillows and a throw (two throws would have been too much of the same).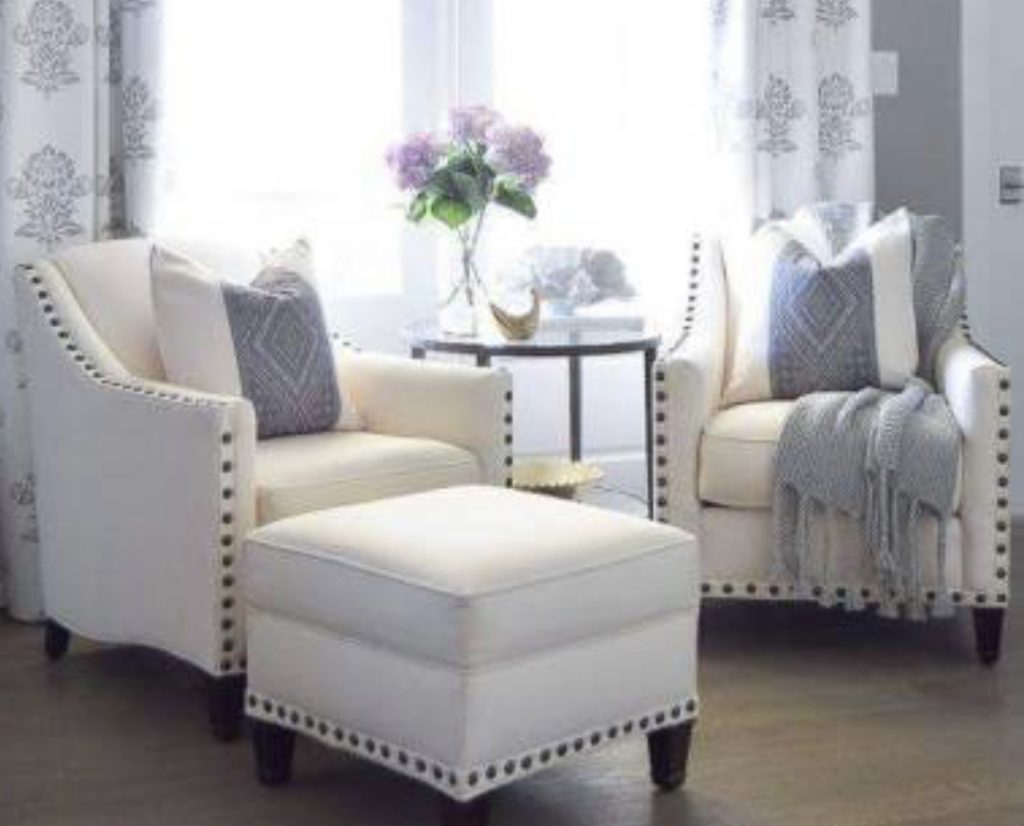 The second has a mix of pillows and the throw on the ottoman. Makes you feel like the chair is waiting for you to sit and put your feet up.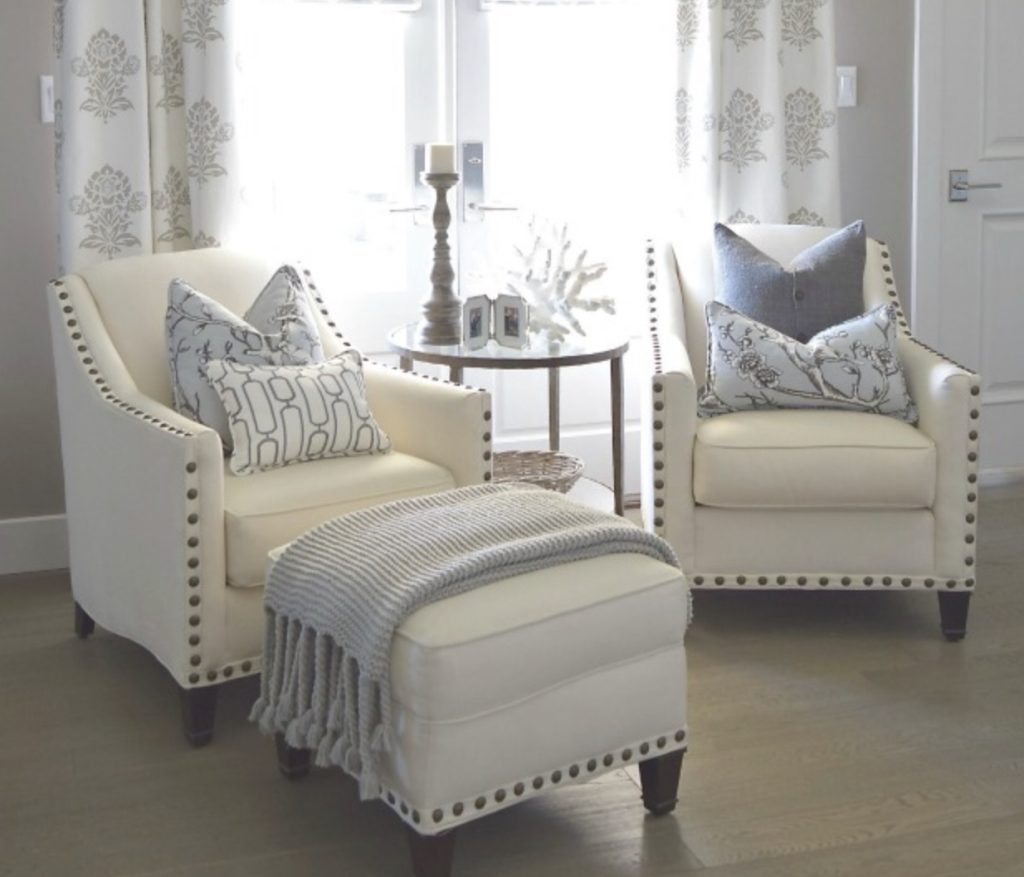 As you are styling and adding the finishing touches, remember to style your chairs too. Decide if you need color, pattern, or just texture.
Need help decorating and adding the finishing touches that make your house feel like home?
Schedule your consultation!
E@nextlevelinteriors.com      678-935-NEXT (6398)