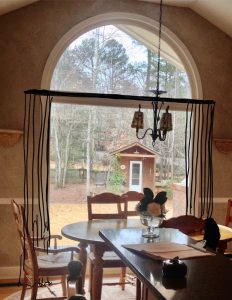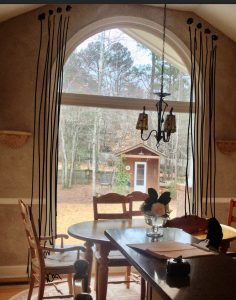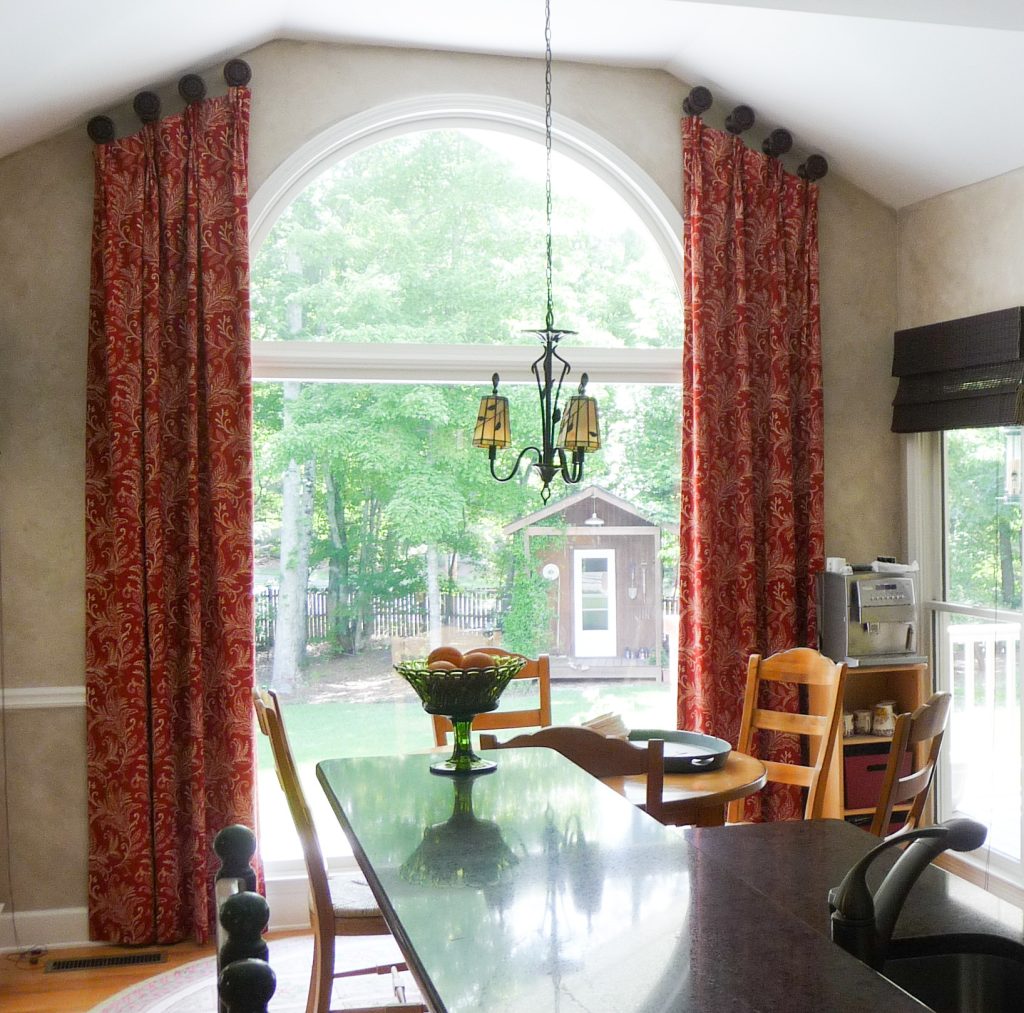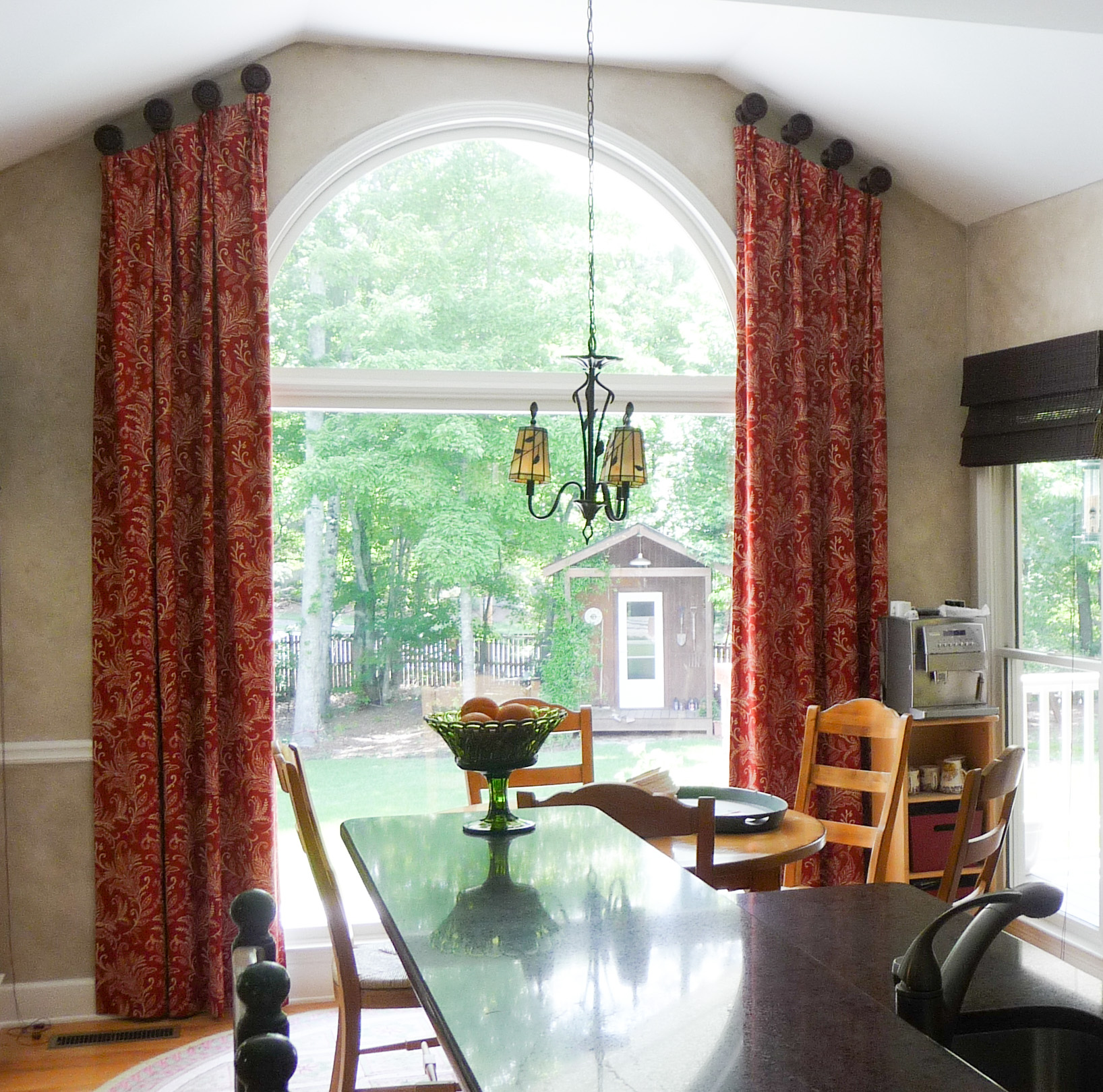 During our consultation I simplify the many fabric, style and hardware choices and design window treatments that are perfect for your windows and decor style.  We can use an app to quickly visually show you installation or design choices. i take care of all the details, from design to installation.
Here, I suggested we mount the window treatments higher, using medallions so we could follow the slope of the ceiling. We created a beautiful next level window treatment!
Interior & Exterior COLOR
Did you know color is the first thing everyone notices when they walk in a room?
It also sets the mood for how it will feel to be in that space.
IT ALL STARTS WITH COLOR!
Discover Your Decorating Color Style Here!