One of the most challenging things for clients to visualize when it comes to window treatments is asymmetry, such as installing one panel per window instead of two. Often the concern is that it may look like something is missing, but for some rooms and window placements it is best choice.
In this two story family room, 4 panels would have been too many crowding the fireplace. I suggested asymmetrical panels to frame the whole wall and make it look like one big wall with soft fabric at each end. We did not cover the natural light  and it worked beautifully!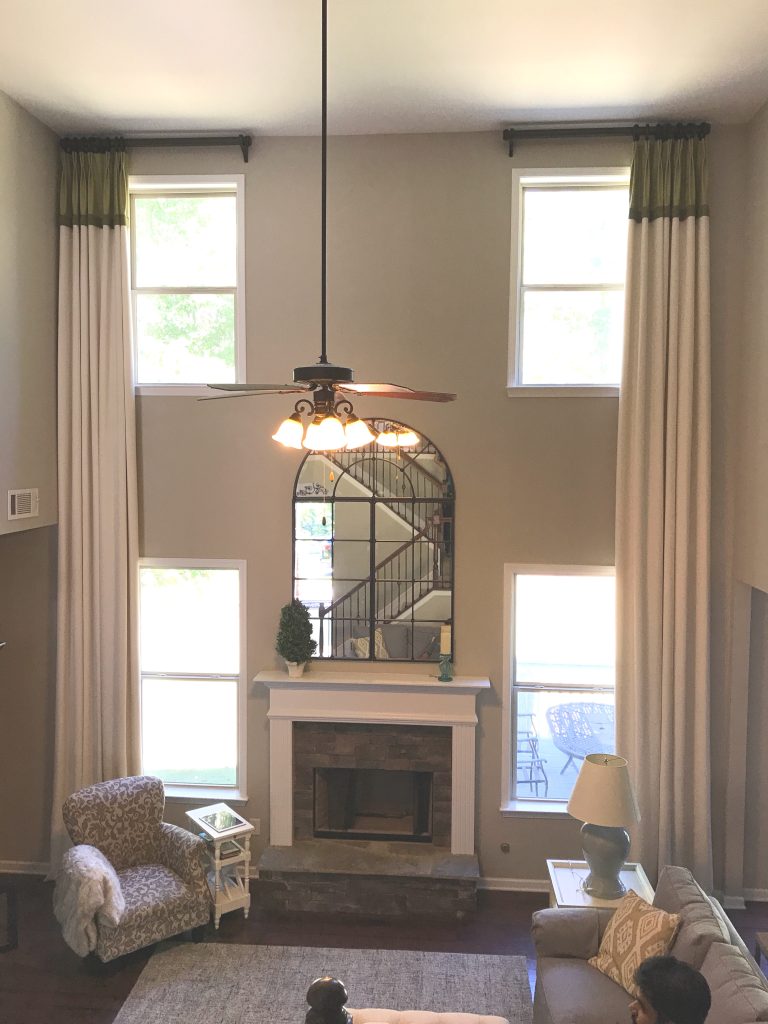 In the Family Room below it would have been too crowded to add panels on the inside because of the desk and the wall decor, so I suggested we do asymmetrical panels. By taking the curtain rod all the way across the window, we get the illusion that the curtain panels would go all the way across and have been opened to the side.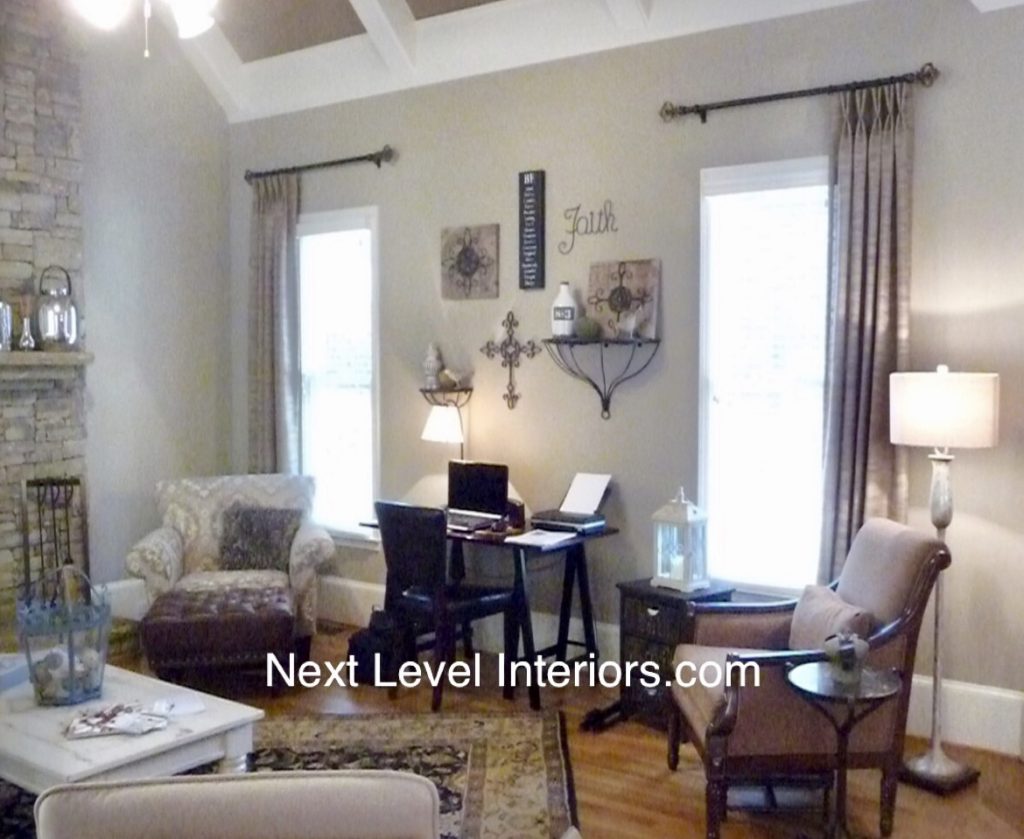 In the bedroom below the asymmetrical panels also "frame" the whole wall, which works very nicely.  There was no space to add more on the other side of the window. The only other option would have been to do valances with a fabric that had some visual weight to balance the heavy furniture, or a shade, mounted up to the crown moulding. I think panels were the best choice.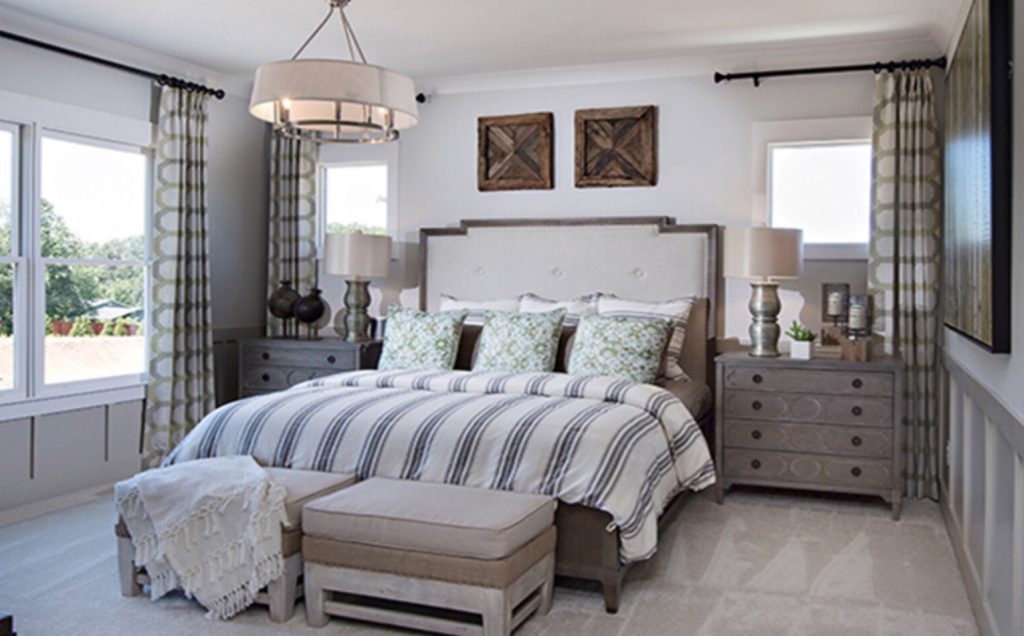 Asymmetrical window treatments are the answer for a variety of rooms and windows.
Undecided about which window treatments work best in your home?
Schedule your in-person or online consultation.
Eleida    e@nextlevelinteris.com   678-935-NEXT (6398)
Is custom the way to go with window treatments
Top treatments that top others