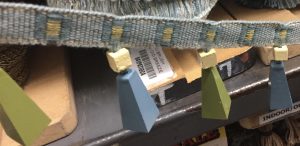 When the best treatment for your windows is panels but you just don't want plain panels, adding trim is a great solution. After all, why should your panels look like the neighbors, right?  There are so many choices, whether you want a trim to dress them up or one to make them fun.
It adds a nice finishing detail that can be unique for your specific window treatment.
This client wanted a very fun guest bedroom with animal print. I found the right fabric, added trim at the top and finished it up with bamboo hardware, perfect for the theme of the room.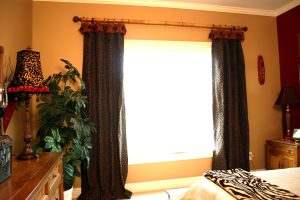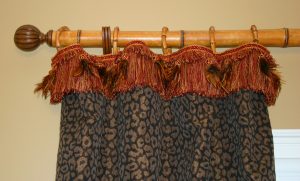 Want something more dressy but classic? This faux silk is beautiful with a simple vertical flat tape for trim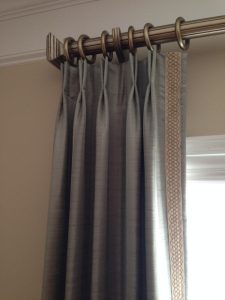 There are many choices for trim
And notice that for each treatment, the hardware choice completes the look.
With so many choices of fabrics, trims, and hardware, your custom panels don't have to look like your neighbor's panels at all.
Lets's create your own unique next level window treatments!
Schedule your in-person or virtual consultation today.
E@nextlevelinteriors.com
Window Treatment asymmetry that works
Why I almost always specify blackout