I saw this adorable bed at a home show and it reminded me of the saying "pets are people too".   The lucky pet to share this bedroom will certainly feel like they are not only people, but royalty. Custom bedding and pillows complete the royal look.  I say go all the way – monogram the pillows and add side curtains to the bed, pulled back to the corner posts 🙂   What a way to give your special.
Here are other adorable beds for that special furry family.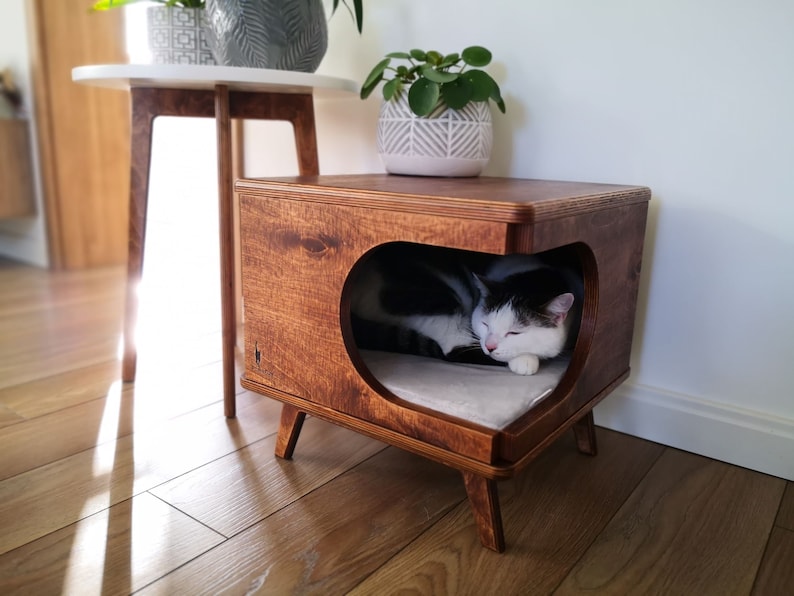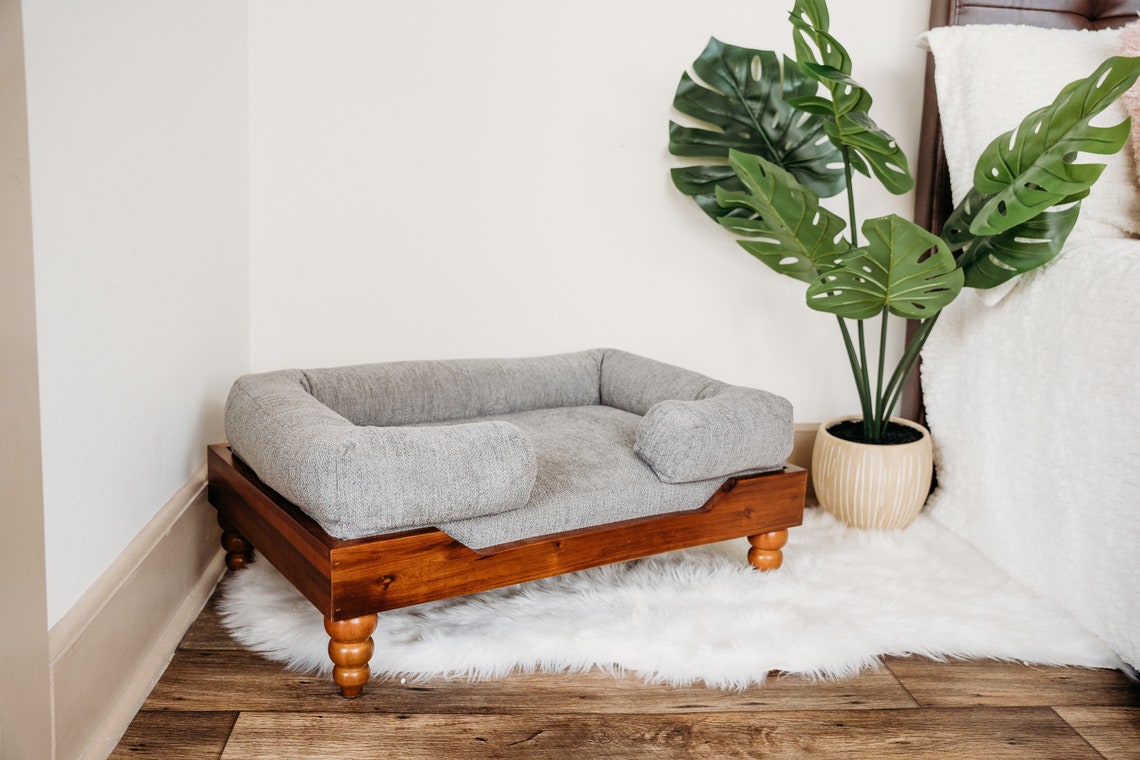 And if you have a very traditional home, how about this one for fancy?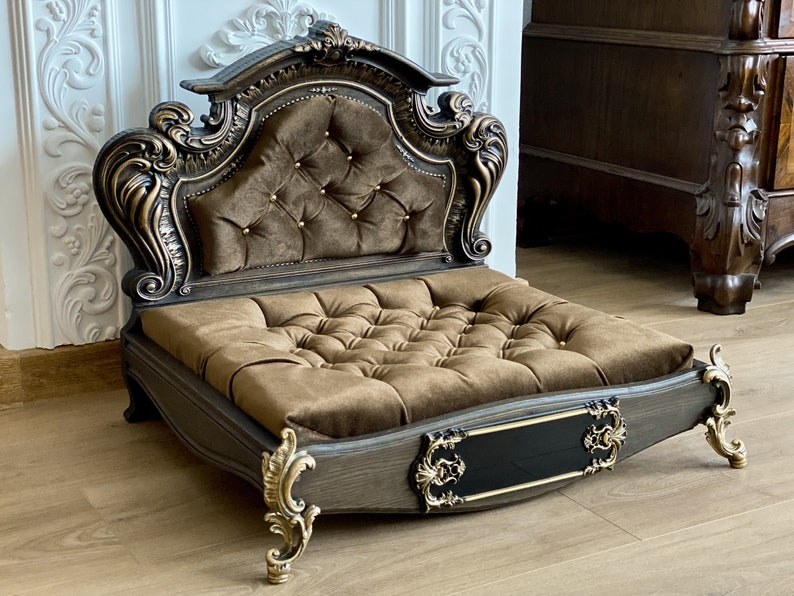 Regardless of your decor style, there is a pet bed to match it. So give your special pet a next level look!
Want a next level look designed just for you and your home? See my local and virtual e-design services.
3 Things to Know Before Styling Your Sofa
Window Treatment Asymmetry that Works