Woven Shades are a popular window treatment choice, and for good reasons.  They bring the outside in with natural materials, add texture, and warm up the space.  As the trend for window treatments has moved to more tailored and less fussy, woven shades are one choice to consider that combines both looks and functionality.
They can be used by themselves or as the privacy part of the window treatment, paired with decorative valances or panels.
The most important things to know about woven shades:
-They are available with or without lining
if you need the shade to provide privacy or more light control, order with lining. Here is an important tip about lining – you can choose light filtering or blackout but the light filtering lining will show white on the front of the shade as light comes through. If I'm ordering with lining, I specify blackout lining.
Depending on the material of the shade, more or less light will come through when unlined.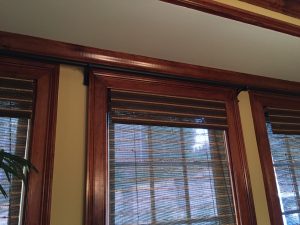 If privacy is needed, add a lining
– They are available cordless
Does the sight or cords bother you? Do you have small children and cords may be a safety hazard? Then order the cordless option and get rid of cords.  There will be width and length maximum restrictions for this option, but available for most windows.
-Top down/bottom up option
Great option when you want some privacy but want to keep the view and natural light coming in. This option allows you to either lower shade from the top (as shown) or the standard way, from the bottom.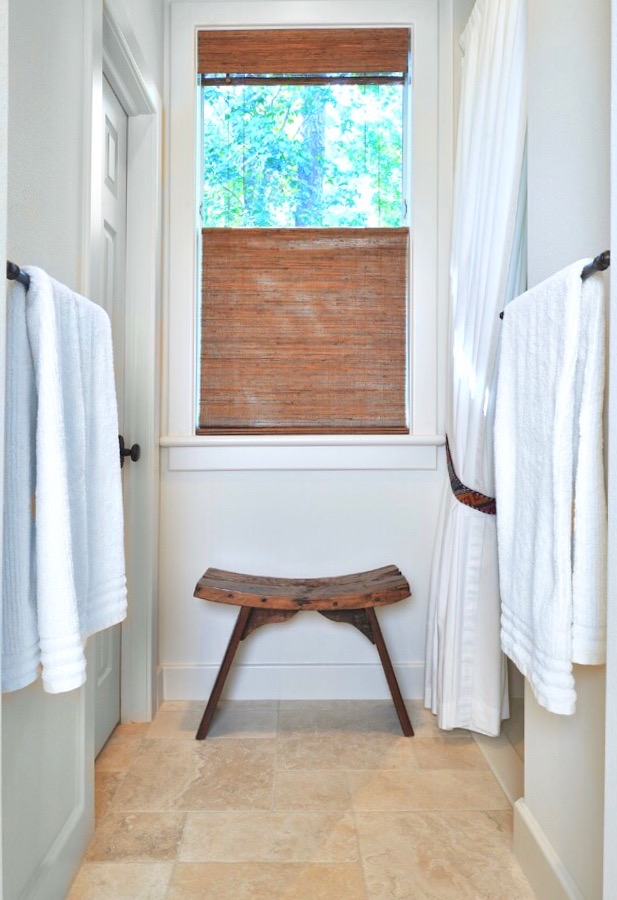 -Custom Shades can be ordered with returns
Returns are the little piece on the side at the top.  It covers the unfinished wood the shade is mounted on and it looks more finished and custom.
-They can be mounted inside or outside the frame
Depending on your windows, wall space, and other elements in the room, one option will be better than the other.  On the windows below, outside mount fills in the "dead space" between the window frame and the curtain pole and gives the window visual height. For multiple windows that are framed as one or if you have nice frames you don't want to cover, then inside mount may be a better choice.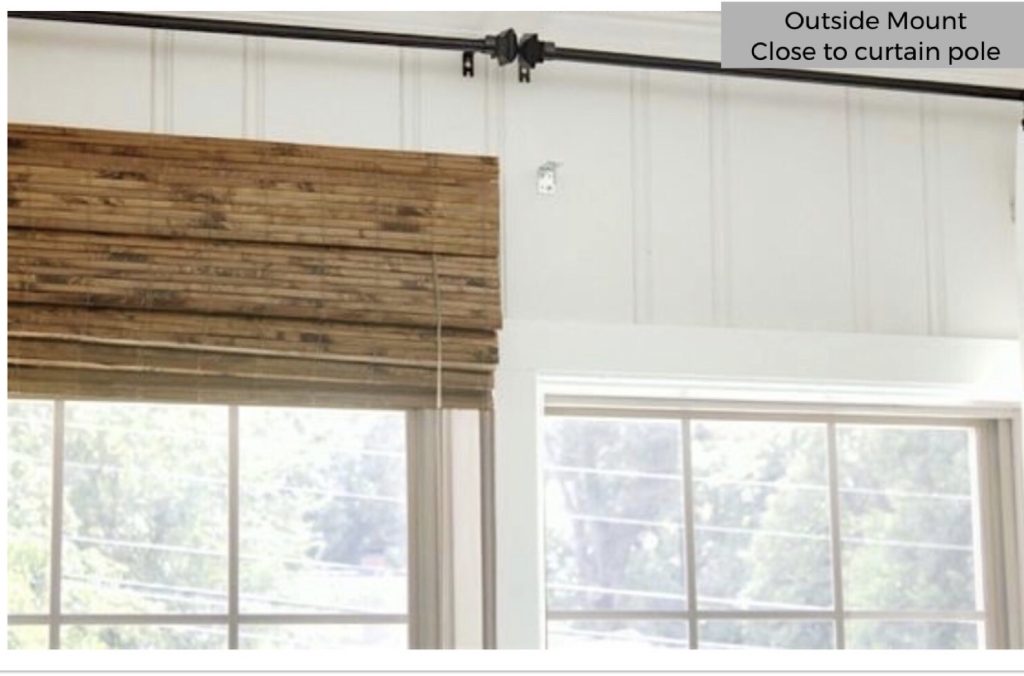 Now you are in the know!
The color and design of your shades are important choices, but when the little details are also right they look and feel just perfect for your space.
Want to know about window treatment choices? Schedule an in-person or virtual consultation.
When woven shades are the right choice