Color is the first thing most people notice when they walk in a room! Even neutrals require a color plan, so make color one of your first items in your overall design plan. Color can be complicated but I'll give you the main points to consider.
Know your color style. Do you like all neutral spaces (or are just choosing neutrals because you don't feel comfortable making color choices). Do you like a neutral background with pops of color, do you like colorful walls or furniture, or do you like color all over. Then what kind of colors.  If you are not sure, look at pictures on Pinterest and start your own inspiration board.  You'll start to see a color and style pattern in the rooms you are attracted to. If you have not done your color style quiz yet, you can do it here.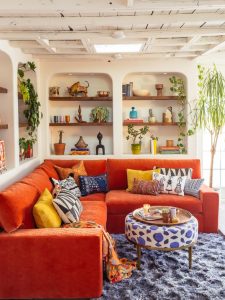 2. Choose an inspiration piece. This can be a rug, artwork, or a fabric print on pillows or for window treatments. The colors used will already be curated and grouped with colors that work well together.  The inspiration for this mood board below was the rug. It already has a 3 color palette we can use – navy chairs, navy, teal and yellow accessories. You can use the 60:30:10 rule and use color in those percentages and distribute around the room.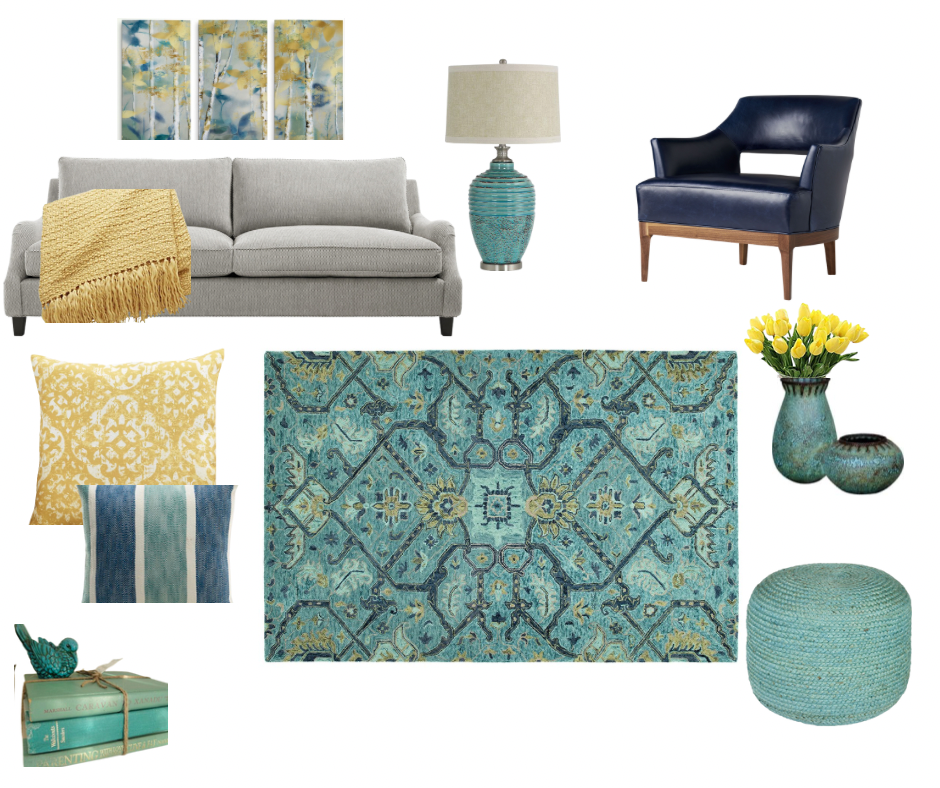 3. Repeat color at different heights and around the room to create balance. Colors from the art below are repeated on the wall, the pillows, and the lamps.
In this bedroom the accent dark gray is used high on the wall, on shams, on the folded quilt on the bed, and the dark color accent on the rug also relates to it.
Undertones
4. Pay close attention to undertones. Every color has an undertone, some work well together, some don't. If you are not used to working with color, the best way to see the undertone is to compare similar colors. Ex: Put gray color samples next to each other and you'll see some are bluer, some greener, etc.  When a neutral room looks off, it's likely because you have too many undertones or undertones that do not work well together.

Gray has these undertones: Blue, green, red/violet
Beige has these undertones: yellow, green, pink 
5. Before you start purchasing, have a plan! Put products on a digital moodboard to see how they look together, or hire a professional and avoid making costly mistakes. Even just one consultation can save you a lot in the long run.