In bathrooms, mirrors are one of the most important finishing touches, as they are not only functional but also define the style of the room.
With so many styles there surely there is something for everyone to love.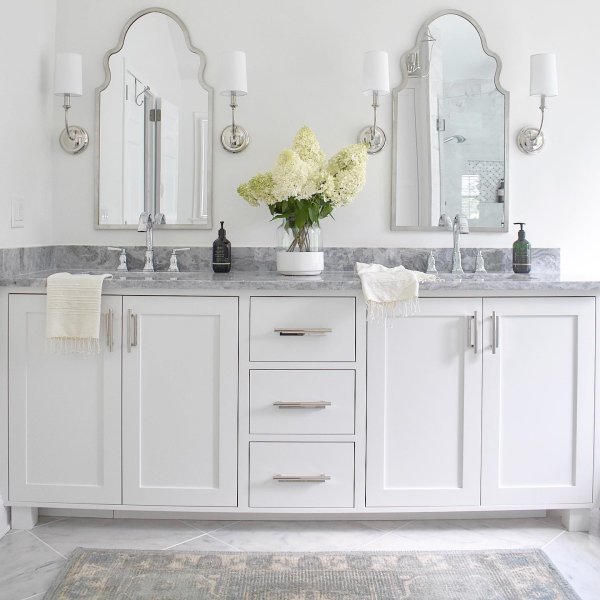 source
The frames are also mirrors with metal details that relate to the light fixture and cabinet knobs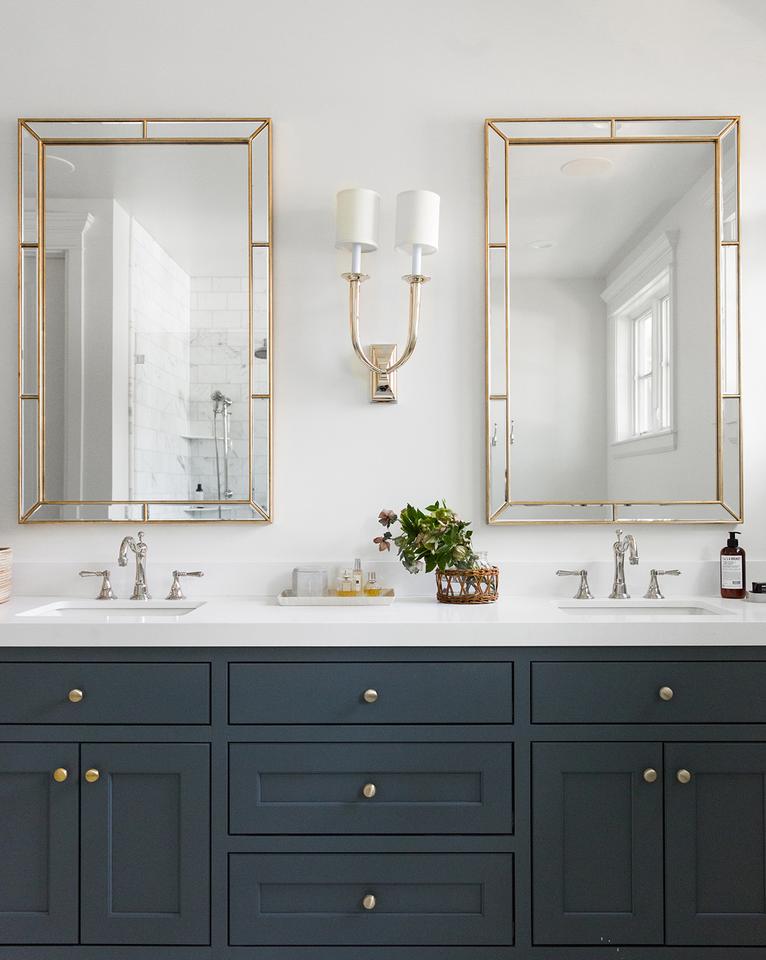 Love the way the light fixtures reflect off the corners of this mirror below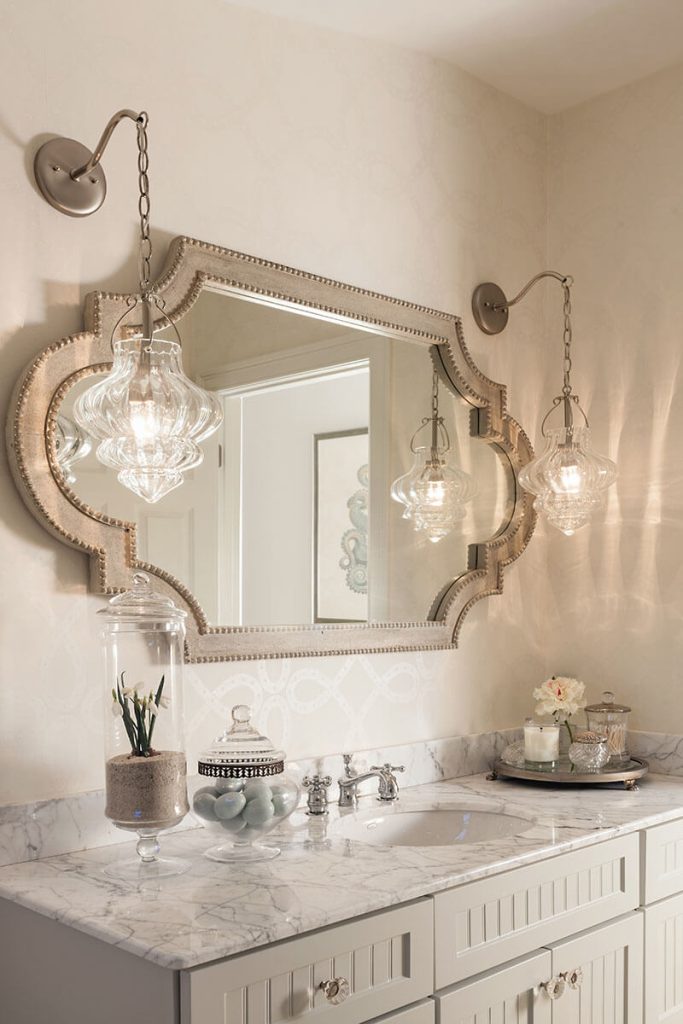 For an elegant look, you may also frame mirrors with trim and moulding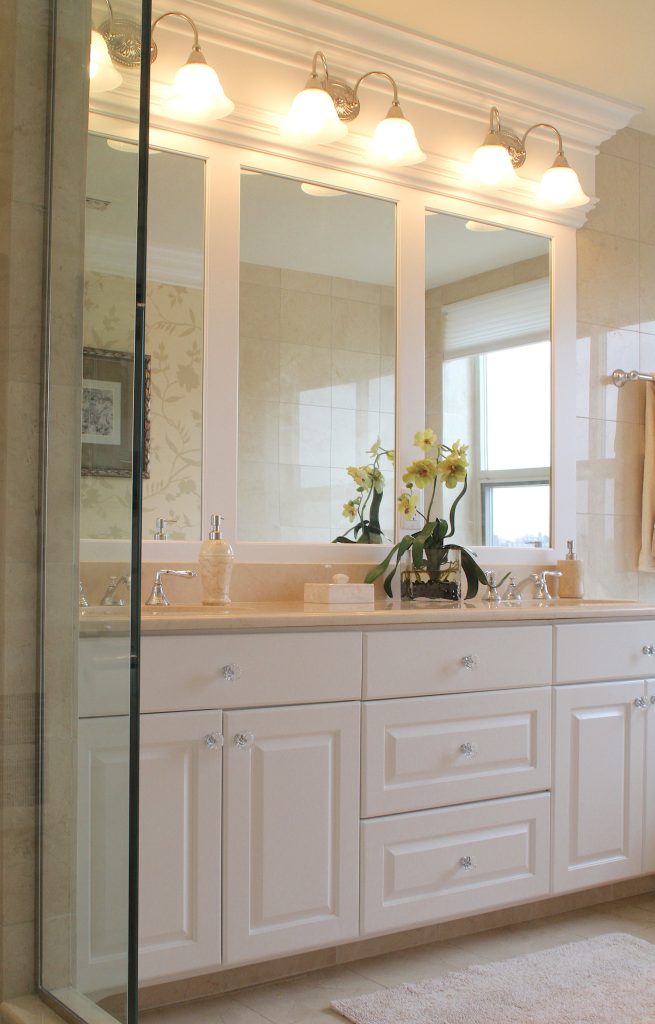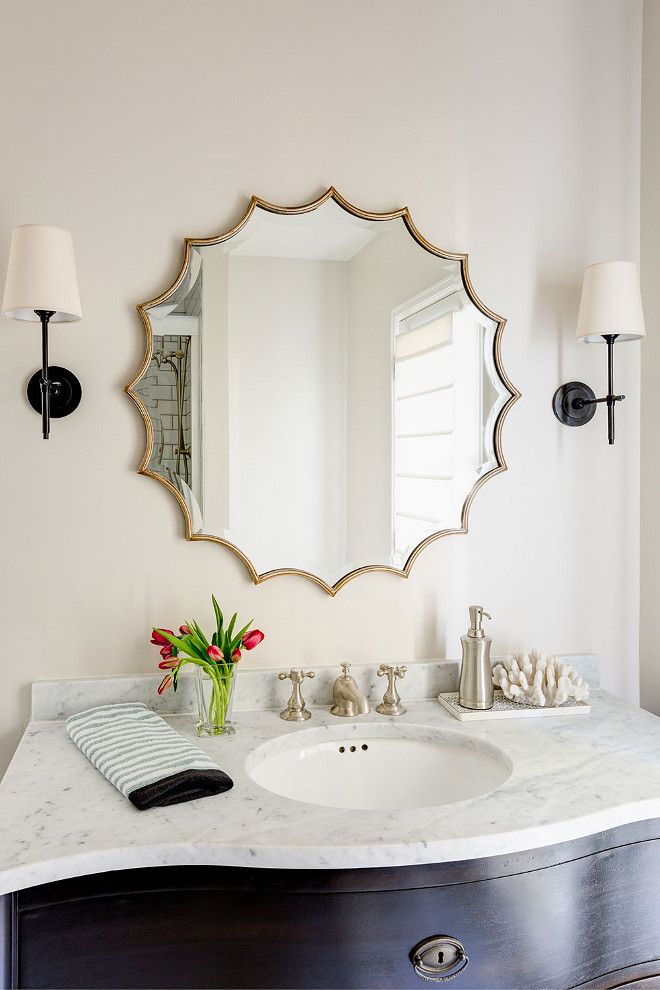 source
These mirrors paired with the right vanity, countertop and hardware can take your bathroom to the next level and make you love your home again!
Need help with decor and the finishing touches?
Schedule an in-home or edesign consultation today
It's the Finishing Touches that Take Your Decor to the Next Level! nextlevelinteriors.com
Rounds mirrors to round up the look
Cozy throws to warm you and your decor