Behr P460-5 Fuji    source
I have specified lots of exterior front door paint colors, but for some reason homeowners hesitate to add color to interior doors. Painting your doors something other than white it's a great way to add color without committing to painting the whole room. Here are some colors to make your interior home doors standout!  So have some fun and show your style and personality through color. Then repeat the color you choose for your doors in decorative accessories or fabrics throughout the room.
Benjamin Moore Coral Gables  source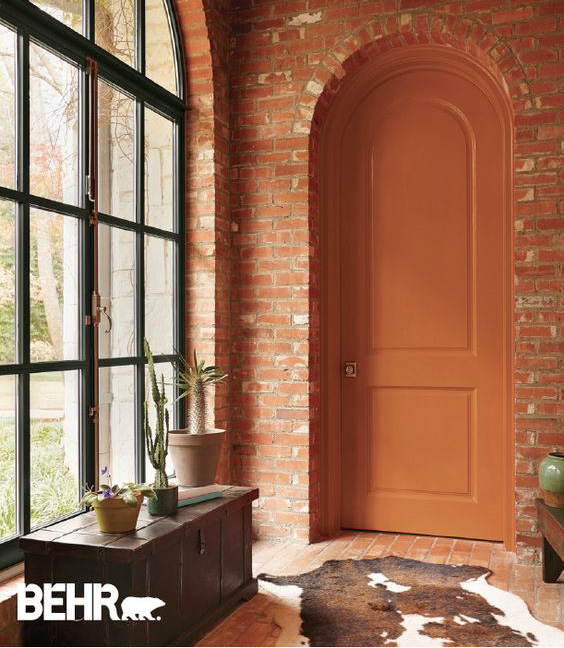 Behr T18-02 Civara
Valspar's Indigo Streamer   source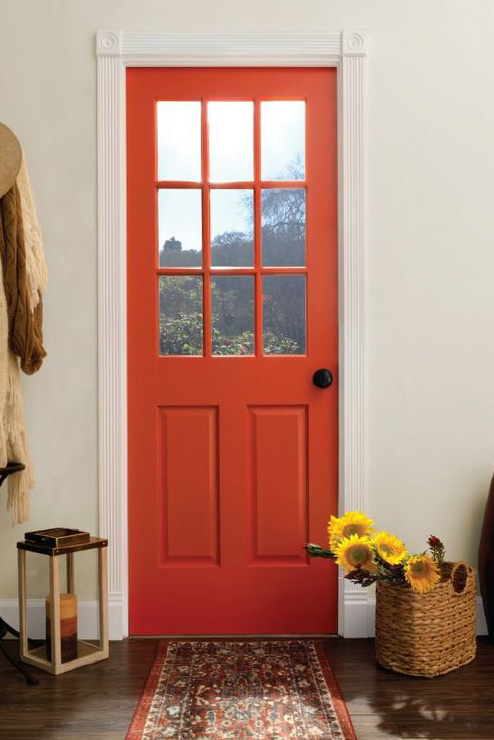 Behr T18-12 Spirit Warrior    source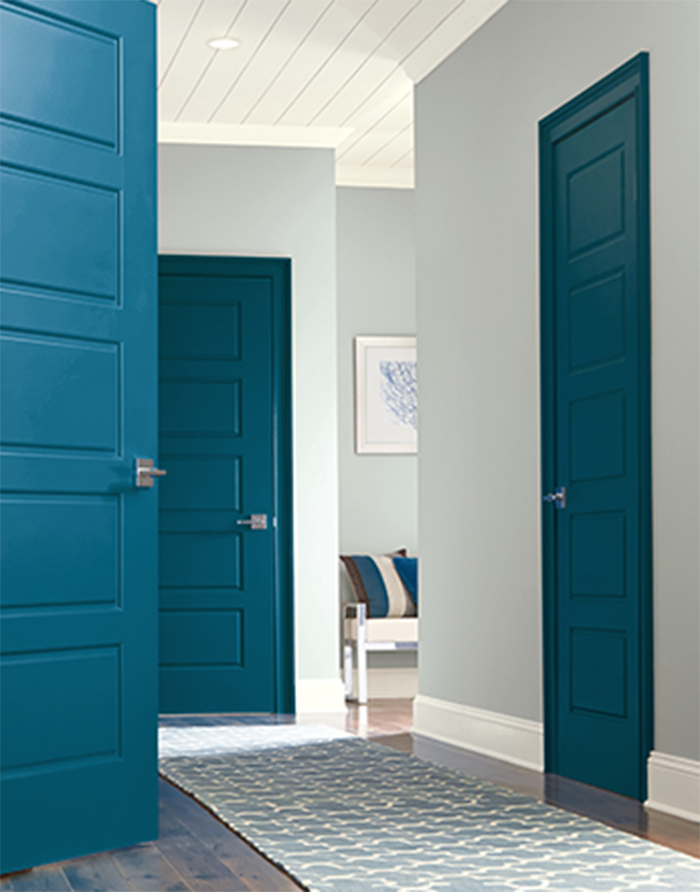 Sherwin Willliams 6943 Intense Teal    source
Benjamin Moore Newport Blue   source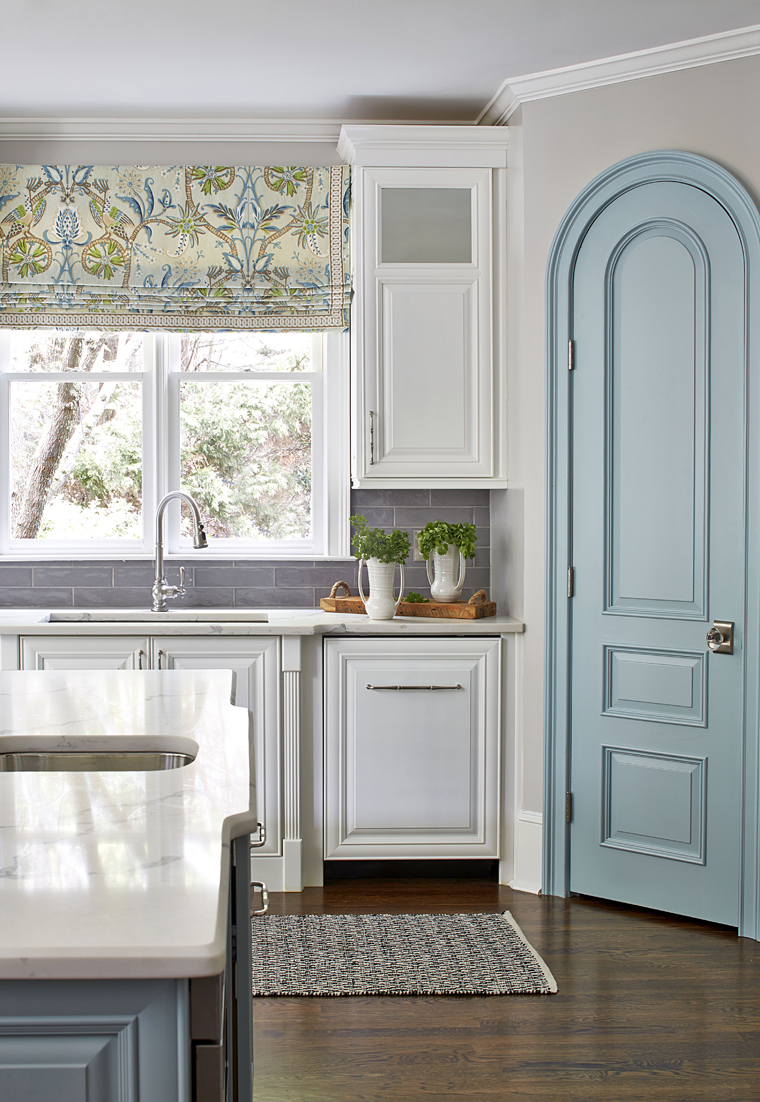 Benjamin Moore Wedgewood Gray HC-146     source
Benjamin Moore – Irish Moss  source
Here is a neutral that is strong enough to stand out…and yes the inside of your front door can be a different color than the outside of the door.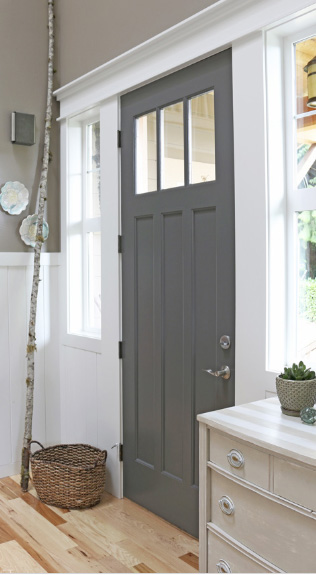 Benjamin Moore Kendall Charcoal
Another interesting way to add more color is to do a contrast band of color on the edge of the door
Want a more colorful hallway? Give each room its own door color. It works best when the walls are a light neutral.
Have fun with paint and make it a next level home!
Next Level Interiors offers online design services as well as locally in the Atlanta, GA area
See more at nextlevelinteriors.com