Want to add a big pop of color and some "happy" to your rooms. Orange will certainly do that, and obstinate orange by Sherwin Williams gets the job done!
The trick for using orange well, as with other strong colors, is to balance it with other colors and white or neutrals.
This accent piece in orange looks classy and Classic with the contrast of white and black.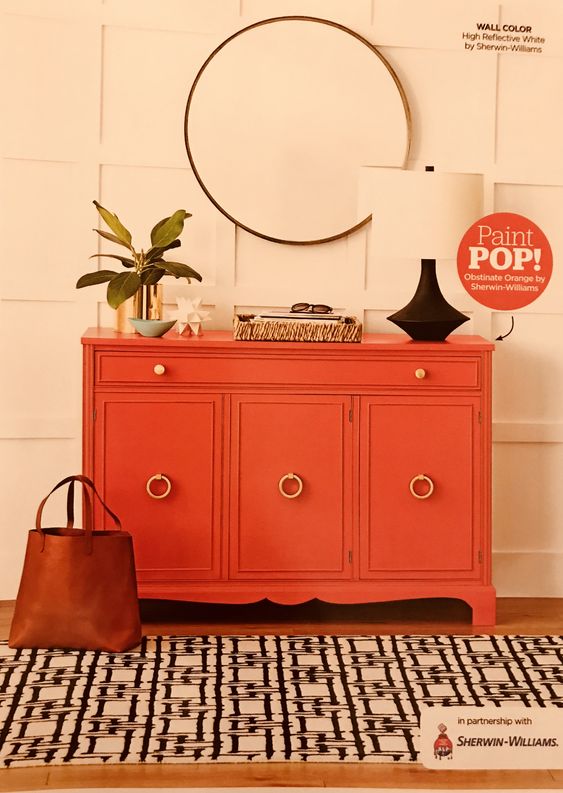 Love this creative use of colors in stripes for a great bedroom accent wall. The black, white, and neutral curtains tone it down enough to be in a bedroom.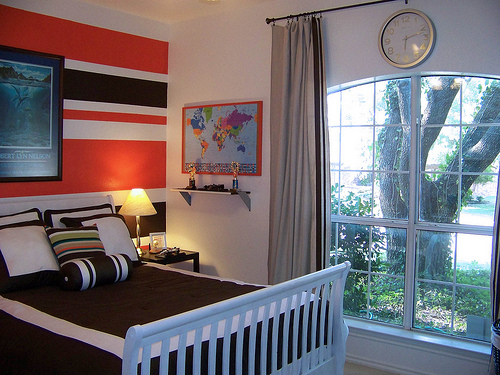 Another similar orange is Knockout Orange, SW6885, and it does the job of adding  happy just right.
 Navy is a great color to pair with orange because opposites attract
Notice how the orange is also used on the other side of the room in the chairs to balance out the colors.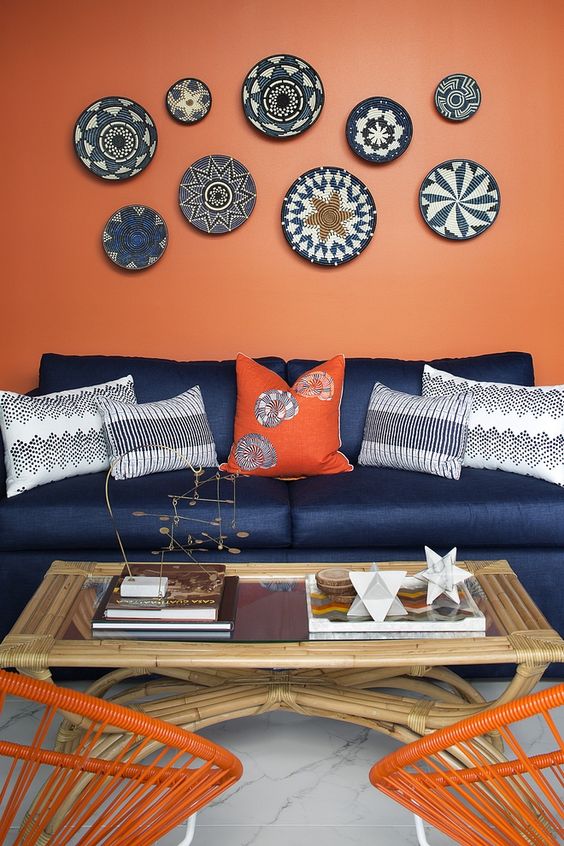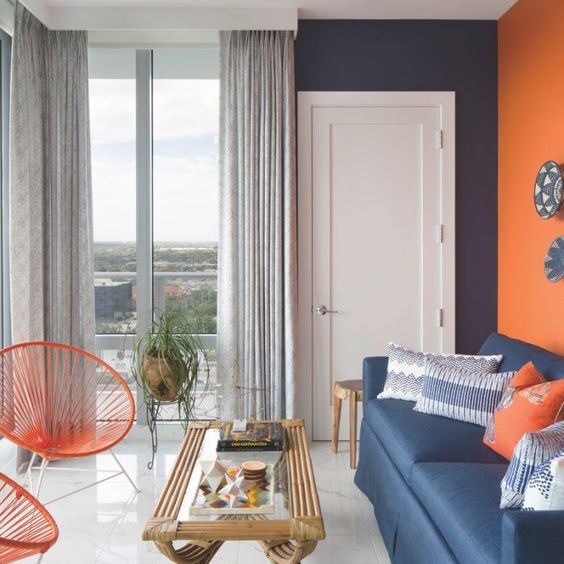 Want to feel happy when doing laundry?  All the white makes it work.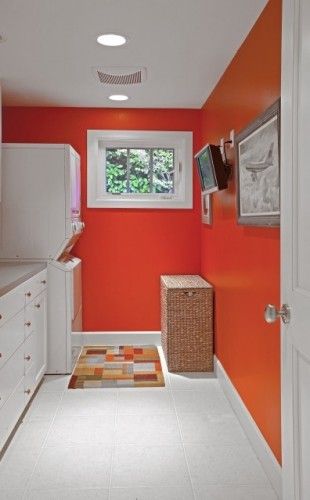 Below one wall of orange is enough, and it is visually balanced with blue and white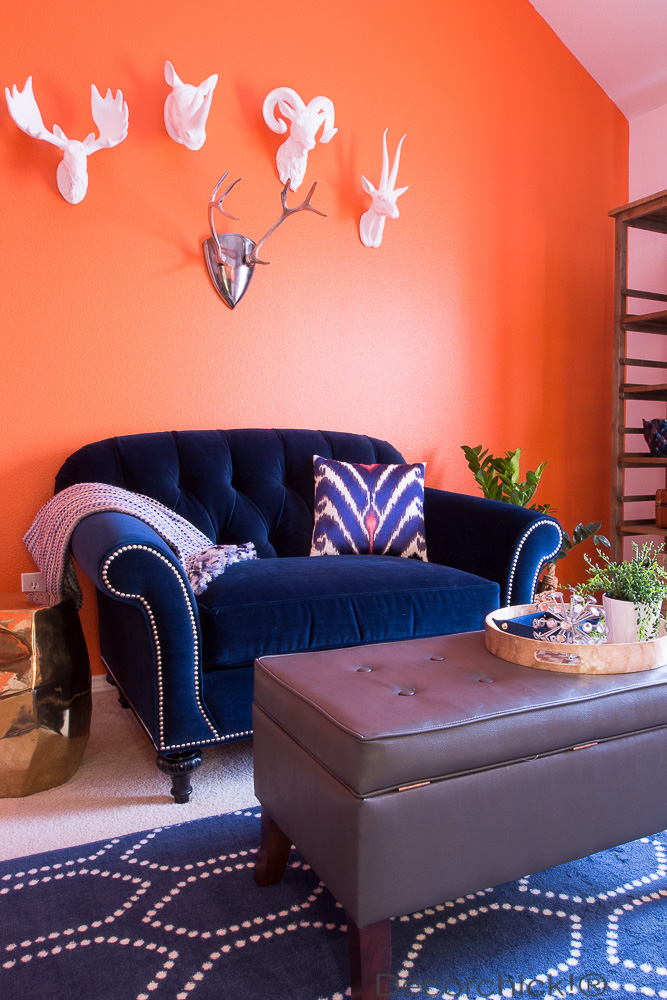 Orange will certainly add a pop of color and a touch of happy to any room. Balance it with white, black, other neutrals, or navy for a great next level look!
Want to find the a perfect color palette for your home?
Schedule your color consultation today
e@nextlevelinteriors.com
Color Spotlight – Navy Salty Dog
7 Great Colors for an Inviting Front Door
Gorgeous Neutral Paint Colors for Cabinets
17 Nature Inspired Color Palettes