Pairing up complementary colors can create a nice color palette that will give you a lot choices for fabrics and accessories. Blue and orange are opposite on the color wheel, which makes them complimentary colors, and they work beautifully together.
This living room has a clean white background with white walls and light neutral sofas. The blue and orange are used for accessories.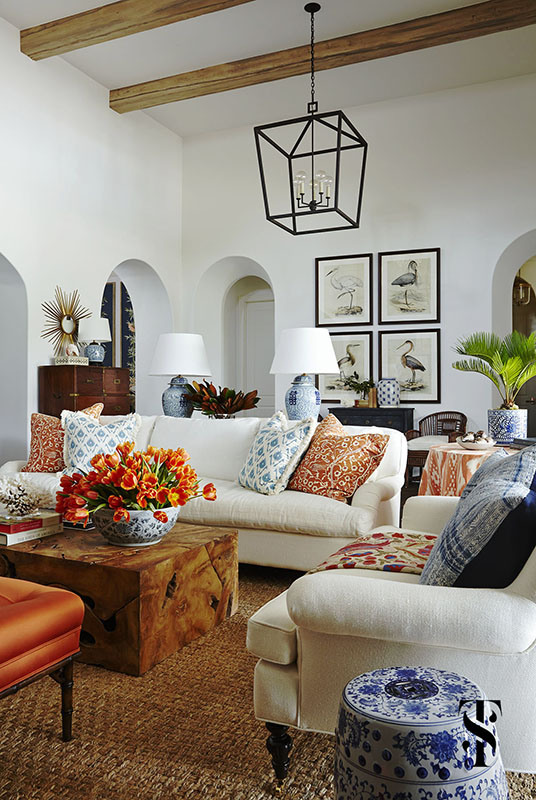 Pretty porch in blues and orange. Chairs have an orange undertone and work well with a blue orange color palette.
Balance the colors throughout the room with pillows and decorative accessories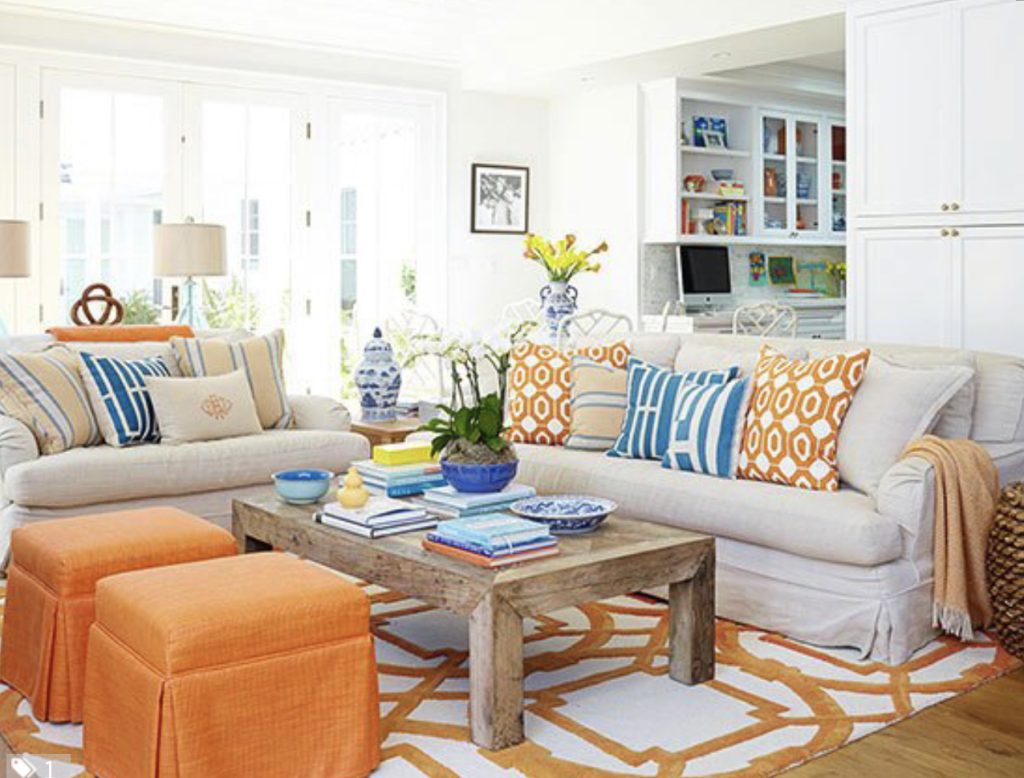 Striking striped rug ties in with the striped ottomans. Window treatment pattern is repeated on some pillows. Blue and orange well balanced throughout the room.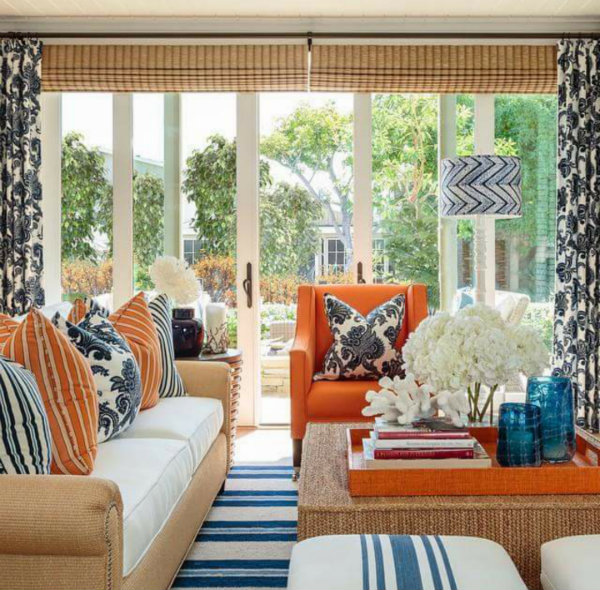 Artwork can also be a great starting point for your decor. Blue and orange are taken from the art for the furniture and window treatment.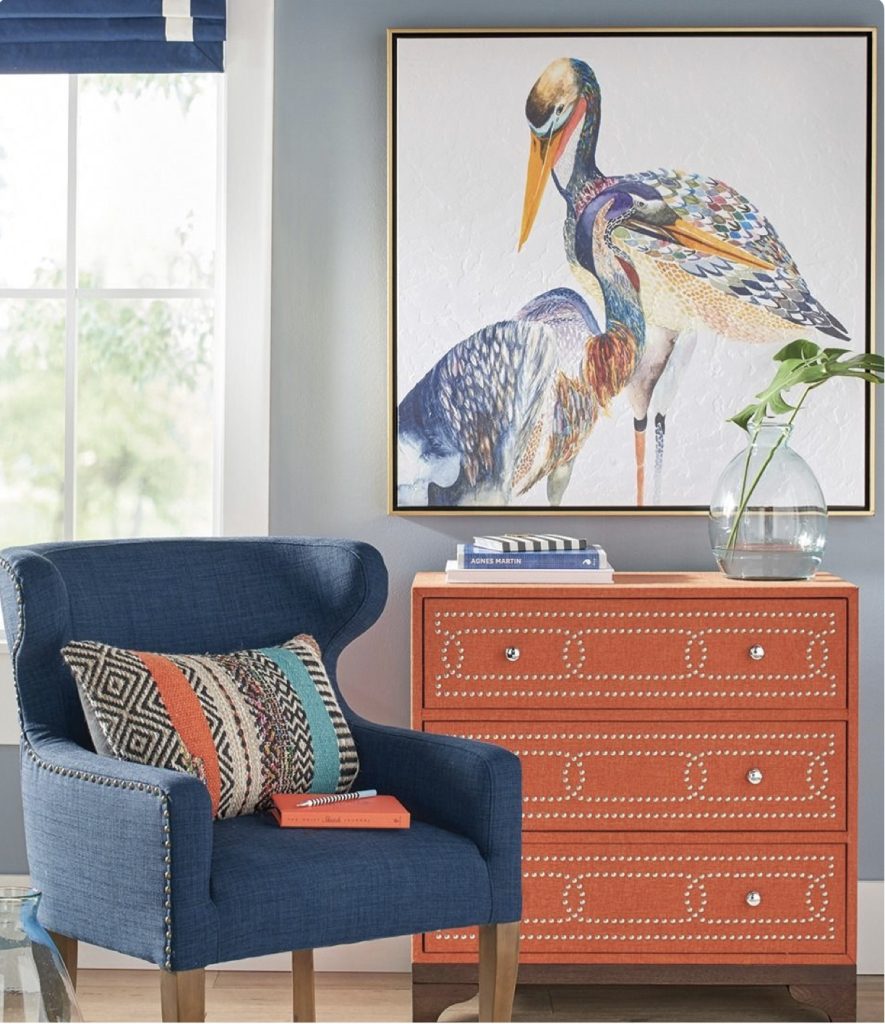 Blue and orange can be strong colors, but used as accents they can also create restful spaces. A room with white or neutral walls will feel more restful than one with orange walls. A room with navy walls may feel more cozy. Decide on how you want the room to feel to determine the amount and the saturation of color that will be used.