Quietude is such a pretty color.  Soft and more saturated than Sea Salt.  It is versatile and mostly used on interiors but also perfect for the exterior of a quaint or beachy setting.
In this bathroom below it is used with Canvas Tan.  So peaceful you would want to stay here for a while.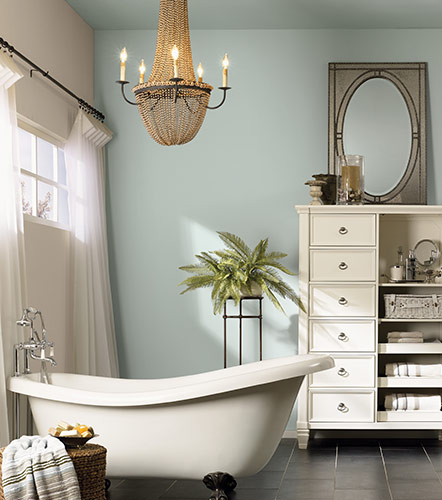 Sherwin Williams
Creates a relaxing feel for a bedroom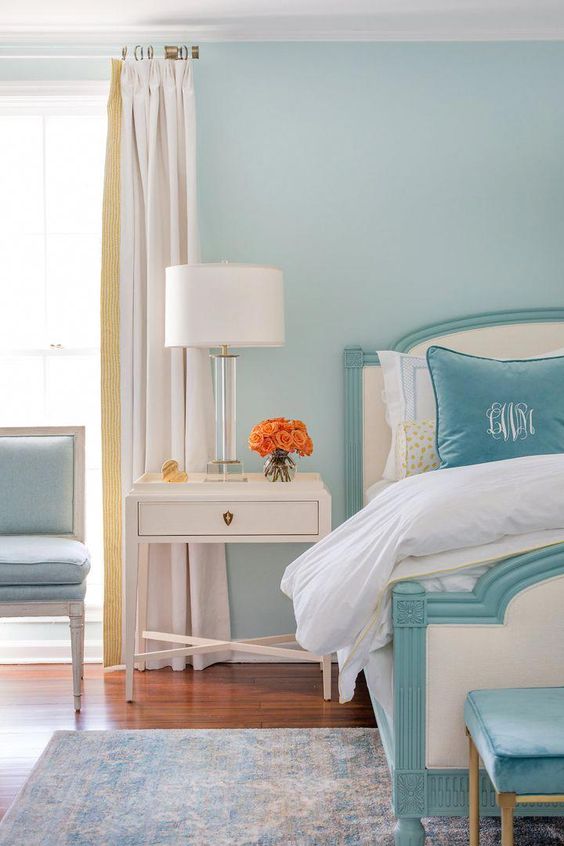 Happy in a kitchen or dining room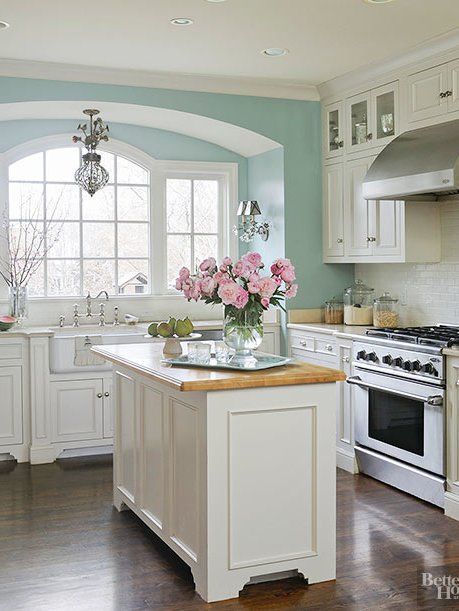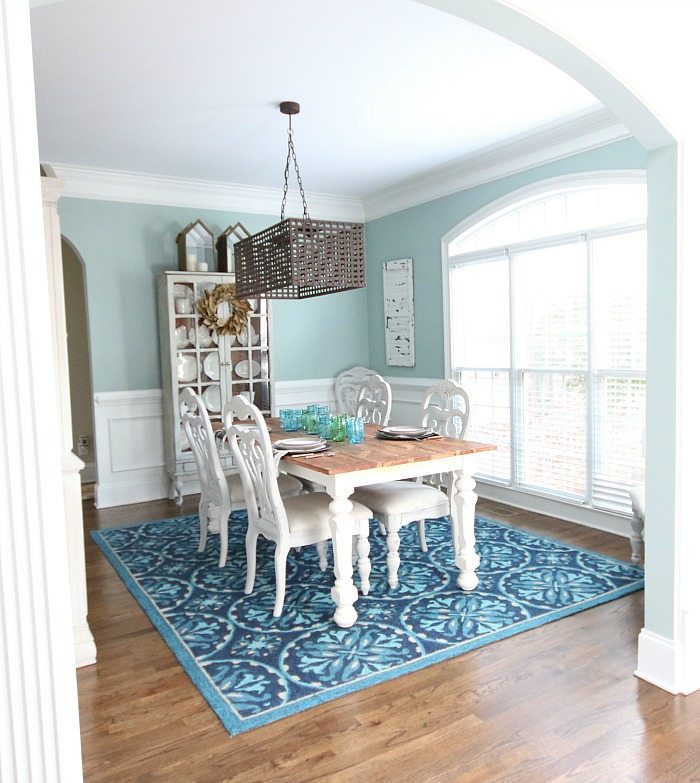 Friendly and Inviting on a front door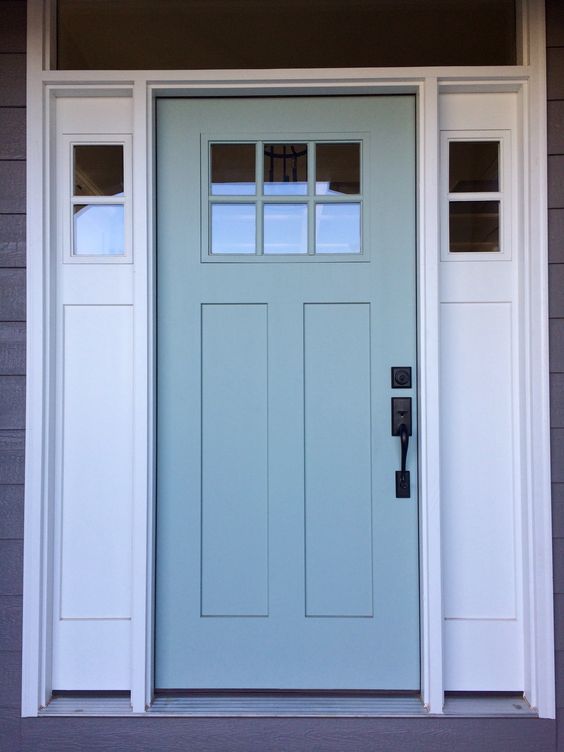 Perfect on the exterior of this style home. A small town feel or by the water.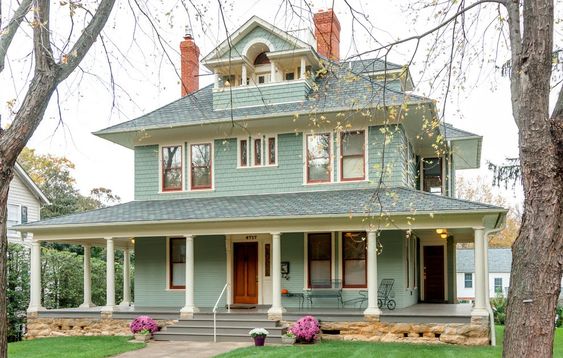 Quietude is one of my favorite colors because it is fresh, calm but happy.
Sherwin Williams has inexpensive quart size samples so give it a try and see how you like it in your home.
Happy painting!
Color Spotlight-Softened Green