The most common mistake I see when selecting a rug is getting the wrong size, usually too small.
It mostly drives me a little crazy when I see it in model homes, where people go for inspiration for their existing or future home and think a designer chose that so it must be the right size.  In truth they choose from what's available in their inventory and a dining room or master bedroom rug may have been chosen from one they originally purchased for a living room or sitting area.
In a Living Room, at a minimum the front legs of the furniture should be sitting on a rug. Usually that will require an 8×10 rug.  Yes you will see in pictures a rug under the coffee table and not quite up to the furniture or under it. In my opinion, that is too small. The rug is there to anchor the furniture grouping. Have the front legs on it or go larger for more of the furniture to be on the rug.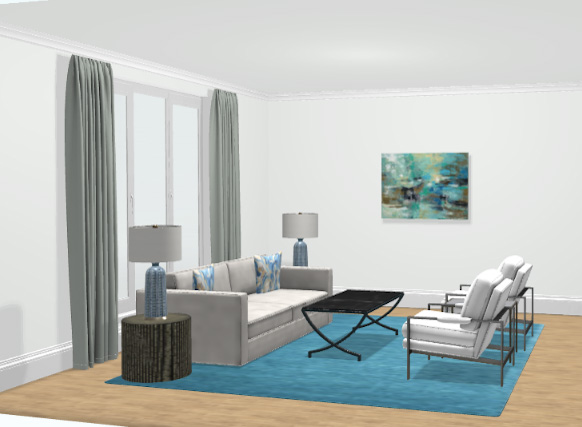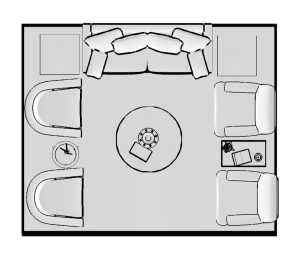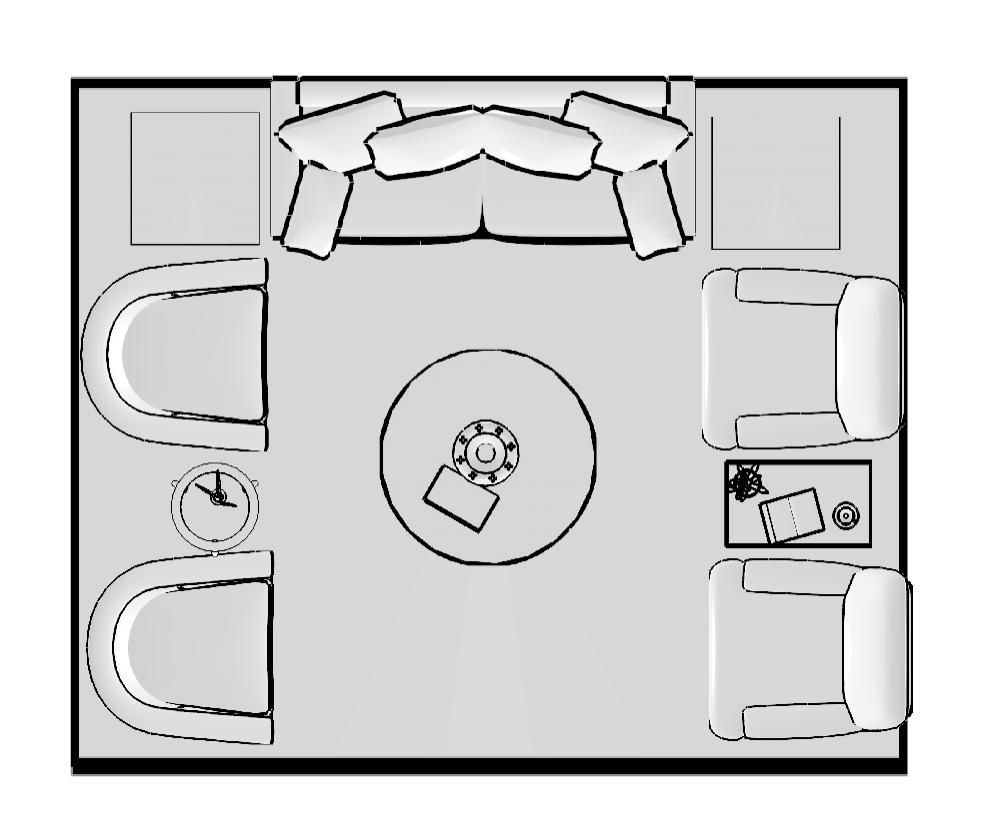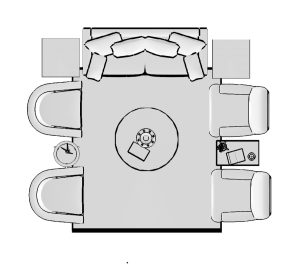 In the bedroom, an 9×12 rug usually works best for a king bed, an 8×10 for a queen. You may either place it in front of the nightstands, or under them depending on the size and on whether you want rug in front of the bed.  I think its a good look and functional to have rug in front. You may place a bench there too.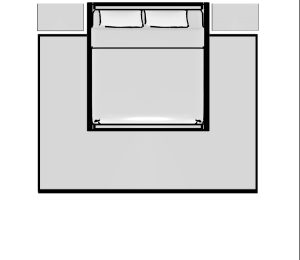 In the dining room, make sure you have enough rug for the chairs to still be on the rug when you pull out the chairs. Ideally that will be at least 4′ longer and wider than your table. That gives you about 24″ on all sides for the chairs to slide out without "falling off" the rug. The rule of thumb is 24-30″ larger than the table on each side.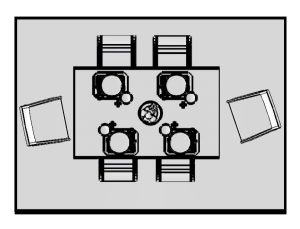 You should measure your furniture grouping and based on the guidelines decide what rug size is the best for the room. Ideally you would also have at least 18″ of exposed wood floors around the perimeter of the rug.
Have more questions about your specific space? I can help you with a floorplan, or we can do an "Ask Eleida" consultation. See my packages here.
Shop for Transitional Blue Rugs
7 Great Colors for an inviting front door
How I styled my sofa for a Next Level Look