Most rooms are not complete without window treatments!  Fabric window treatments add softness, another layer to your design, and can add color and pattern. In short, window treatments are a great finishing touch for any space.
The first step when deciding on window treatments is to decide if you need funcional window treatments, want something decorative, or both.
Let's look at the two categories of window treatments:
1. Functional Window Treatments – these are used when you need light control and/or privacy because they can be opened and closed.  Examples are blinds, shades, shutters, and functional draperies.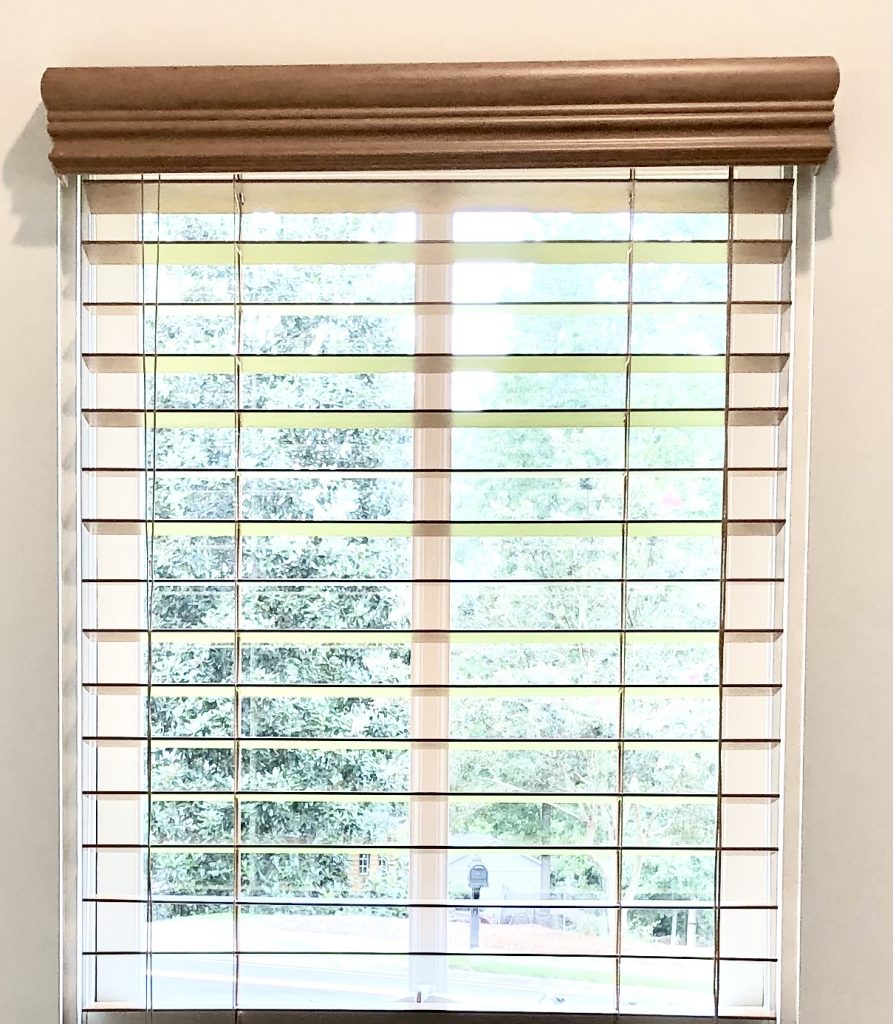 Blinds are a good choice when you want to tilt and control some light and privacy, but don't need it them to be completely raised.  They can be raised but are heavy and cover a lot of the window at the top when they are raised, so usually they are just left down and the vanes are open, semi closed, or closed. They are available in wood or faux wood, painted or stained. 

Shutters can be done for arched windows or standard windows. If ordered with a divider bar in the center, you can control the top of the shutter separate from the bottom. This allows for privacy on the bottom and light on the top.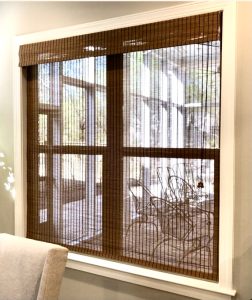 Woven Shades – can be ordered lined or unlined,  with cords or cordless (make sure you can reach when shade is up) and with a top down option so they can be lowered from the top or raised from the bottom  They are available in many finishes.
                      Pleated Shades can be translucent or have a blackout lining. They can be ordered with the top-down option, as shown, so you can either raise from bottom or lower from the top.  The option is good for rooms where you may want some privacy but also light.

For a custom Roman shade you have thousands of fabrics to choose from. They can be made with a cord or chain, or cordless.
These are vertical blinds with sheer draperies in front to soften the look. You may open and close the verticals or the sheers too.
2. Stationary Window Treatments – these are treatments that do not open and close. Their purpose is to either complement functional window treatments or used as a decorative finishing touch on their own.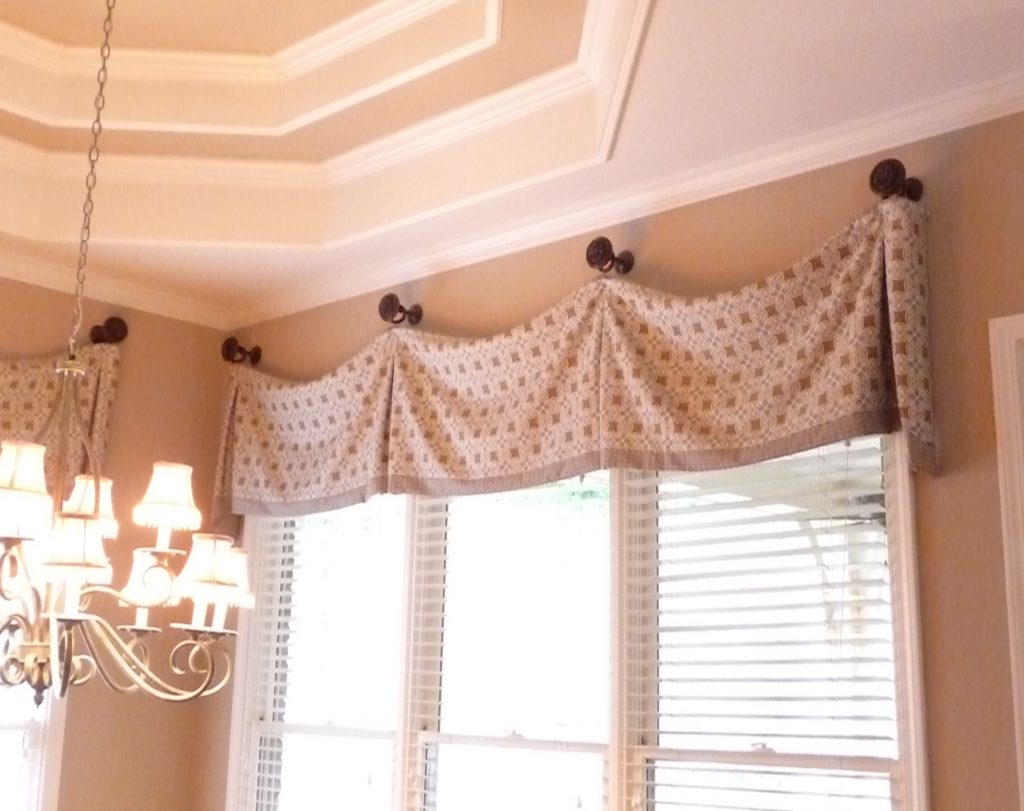 Valance with contrast band at hem, mounted on medallions. We installed it so that it would cover the top of the blinds but not any light.
Valance paired with stationary panels over shutters.

Custom Valances cabe made in thousands of fabrics – solids, prints, or a combination of both.
The two pictures  below show cornices. These have a board on the front and all around covered in soft padding and fabric. They can be made with contrasting fabrics, solids, or patterns. Unlike valances, you can't lift the fabric since it is constructed on a board. It is a very tailored look.

Tip: Valance or cornice height should be in proportion to the window and ceiling height. Typically I calculate the valance height to be 1/5 of the total length – from the top of the valance to the floor. For example, if you are mounting the top of the valance at 96" from the floor, 96/5=  19" for the length of the valance.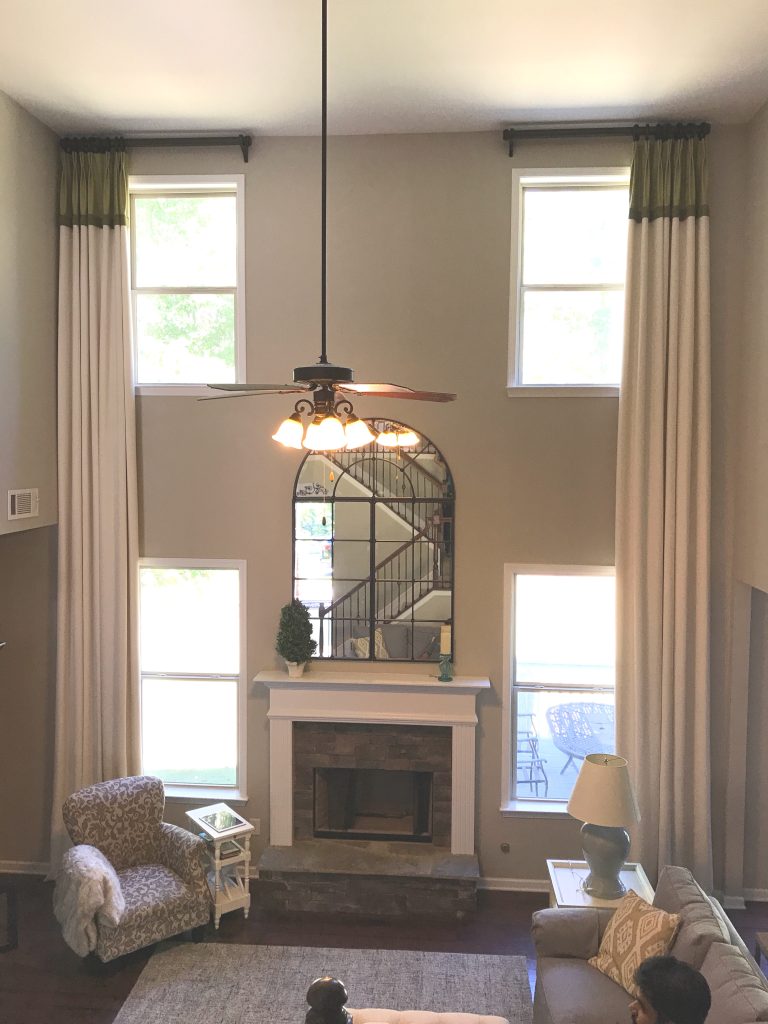 These two story panels are the wow in this living room. They emphasize the height of the room and contrast color bands add a custom touch.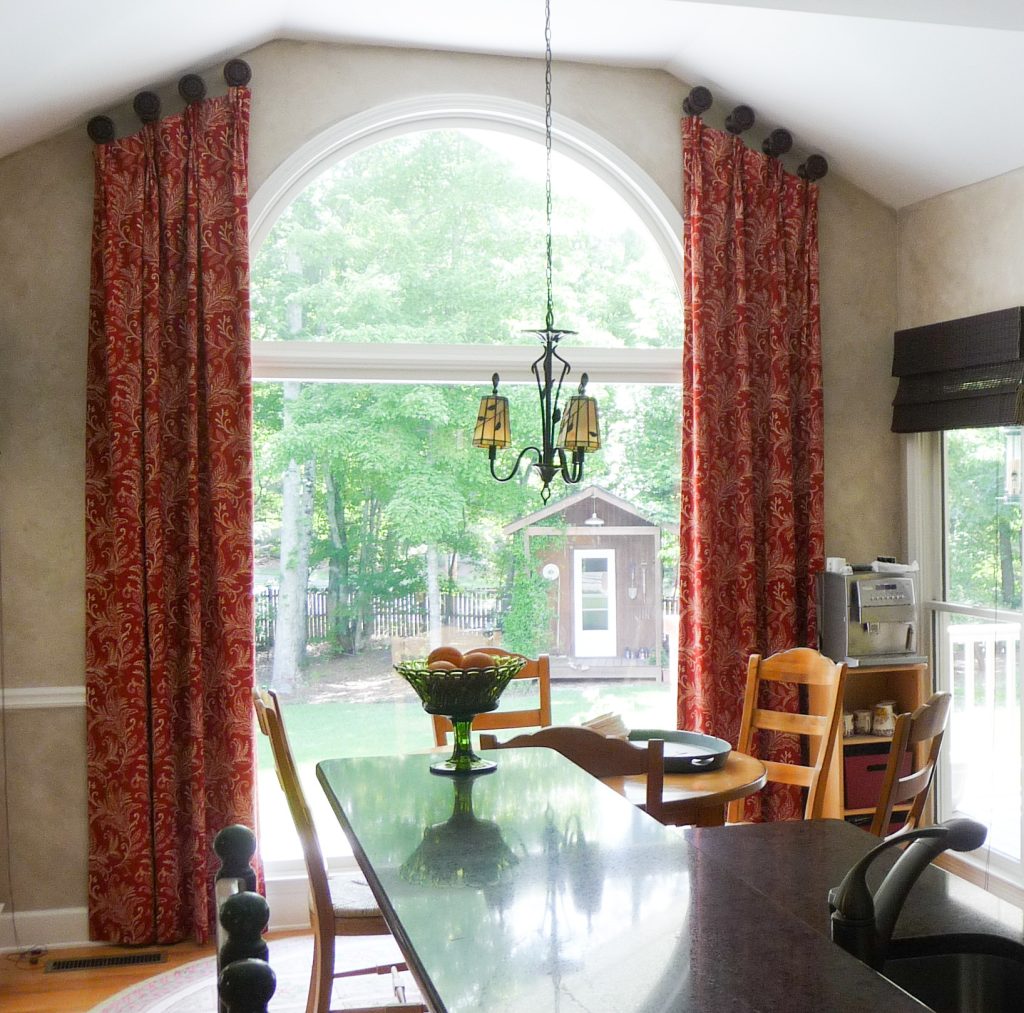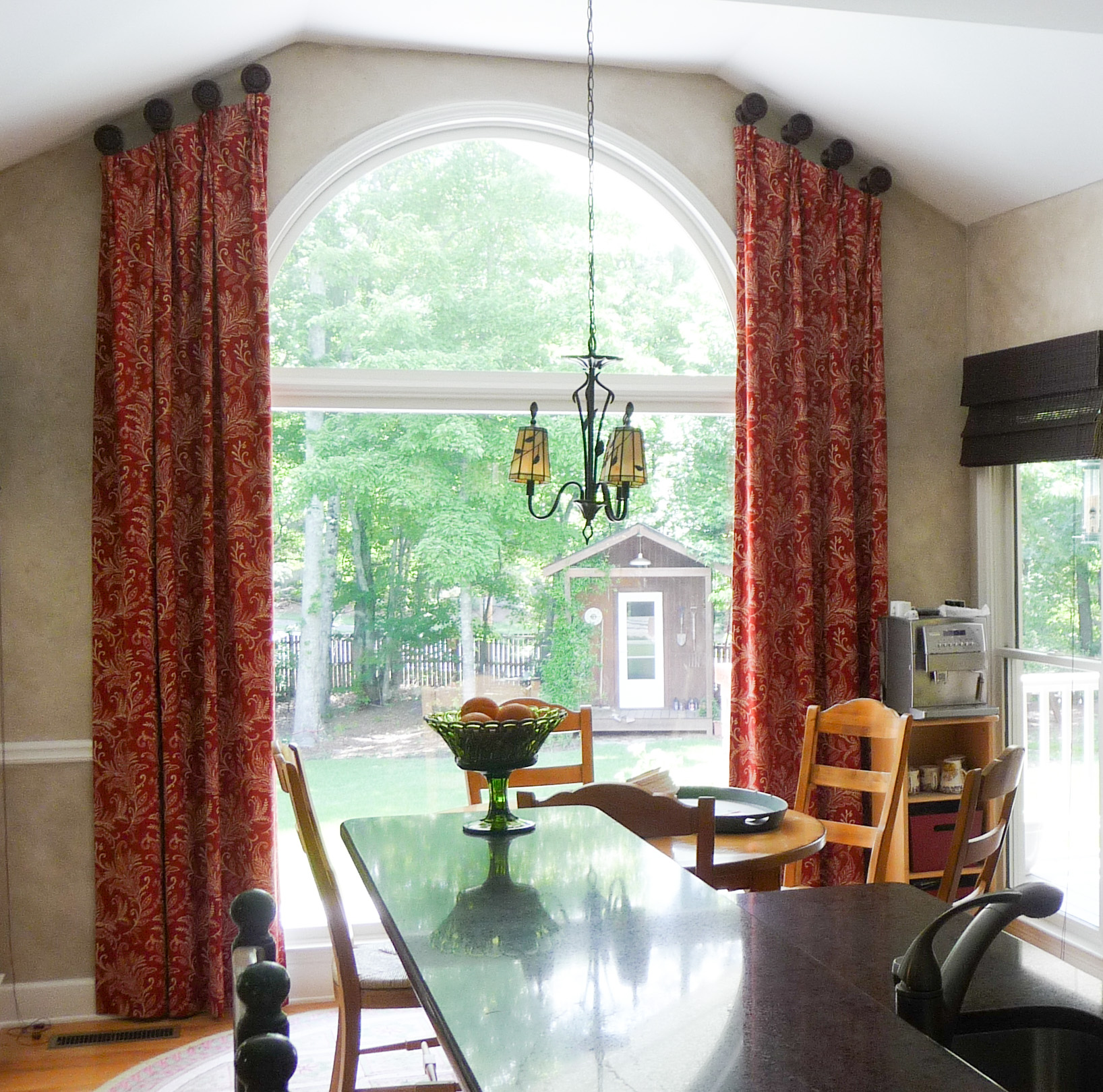 There are a lot of variations for custom panels. We made these to follow the slope of the ceiling so we could mount high and give the room the visual height of the window. A lot more dramatic  than mounting under the arch!
Panels also complement woven shades very well.
These panels, in a tone on tone fabric, add interest and some pattern to this solar roller shade.
These examples should give you a pretty good idea of the kind of window treatments you can have made.
Let's move to some of the other basics.
Whee to install
This is going to depend on your room and your windows but, as you saw on the pictures above, generally you want to go higher than the top of the window frame. It gives he room added visual height. You also want to go wider with panels if you want window treatments to frame the window but not cover it.
For blinds and shades, you may also install inside the window frame.
Lining
Unless it's a sheer fabric for sheer panels, all custom window treatments should be lined.  I often choose a soft hand blackout lining, even for stationary panels, so they look even on the front instead of light coming thru in some places but not others.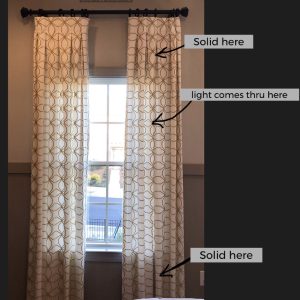 Hardware
Panels and some valances will require decorative hardware. You can choose from wood (and resin), metal, or iron. There are many choices so find something that complements your style and decor. Metal poles with finials (decorative piece at the end of the pole) and rings are very popular. Finial selections may be limited to how much space you have on each side of the window. End caps, that take less space, are also available.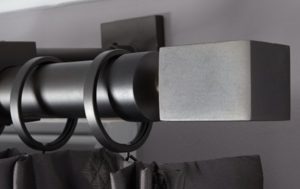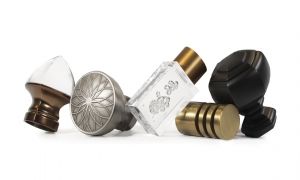 Custom poles can also be ordered to follow a curve on the wall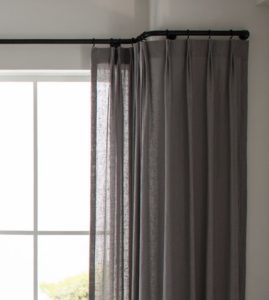 and if you are not a fan of finials,  you can get a french return and the pole will curve into the bracket on wall.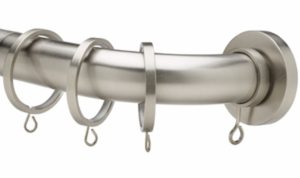 Most Popular Pleat Styles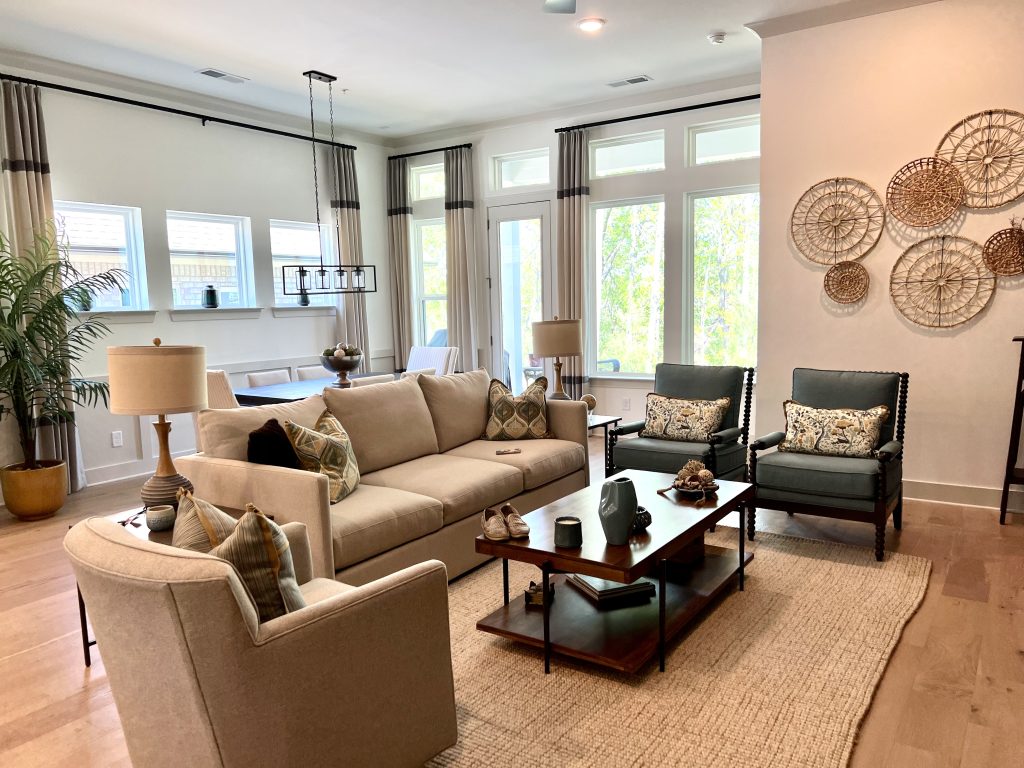 Custom window treatments are the perfect finishing touch for your home and will certainly take it to the next level! There are so many options for designs, fabrics, trim, and hardware, you can truly make them one of a kind.
Want help designing the perfect window treatments for you and your home?
Schedule your in-person or virtual consultation today!
e@nextlevelinteriors.com    678-935-NEXT (6398)