Creating an accent wall in your bedroom is a great way  to take it to the next level.  The easiest way to create an accent wall that wows is with paint, adding a strong neutral or color behind the bed.  Other options are wallpaper or using wood to create a variety of designs.
In this blog I'm highlighting wood designs and wallpaper  that will make your bedroom walls pop.
The design below creates squares with wood and can be painted in your trim color, other neutrals or a variety of other colors.

source
More complex designs can also be created. This one below has one design on the upper part of the wall, and another on the bottom. Here the design also serves as the headboard. It can all be painted the same color or different colors as shown.
source
Popular shiplap can be a neutral or an accent color.
You may also create a shelf to display artwork or place objects while you are in bed.   This one has a lot of detail and goes with traditional or transitional designs.
Vertical wood pieces are a simple design that creates a statement wall.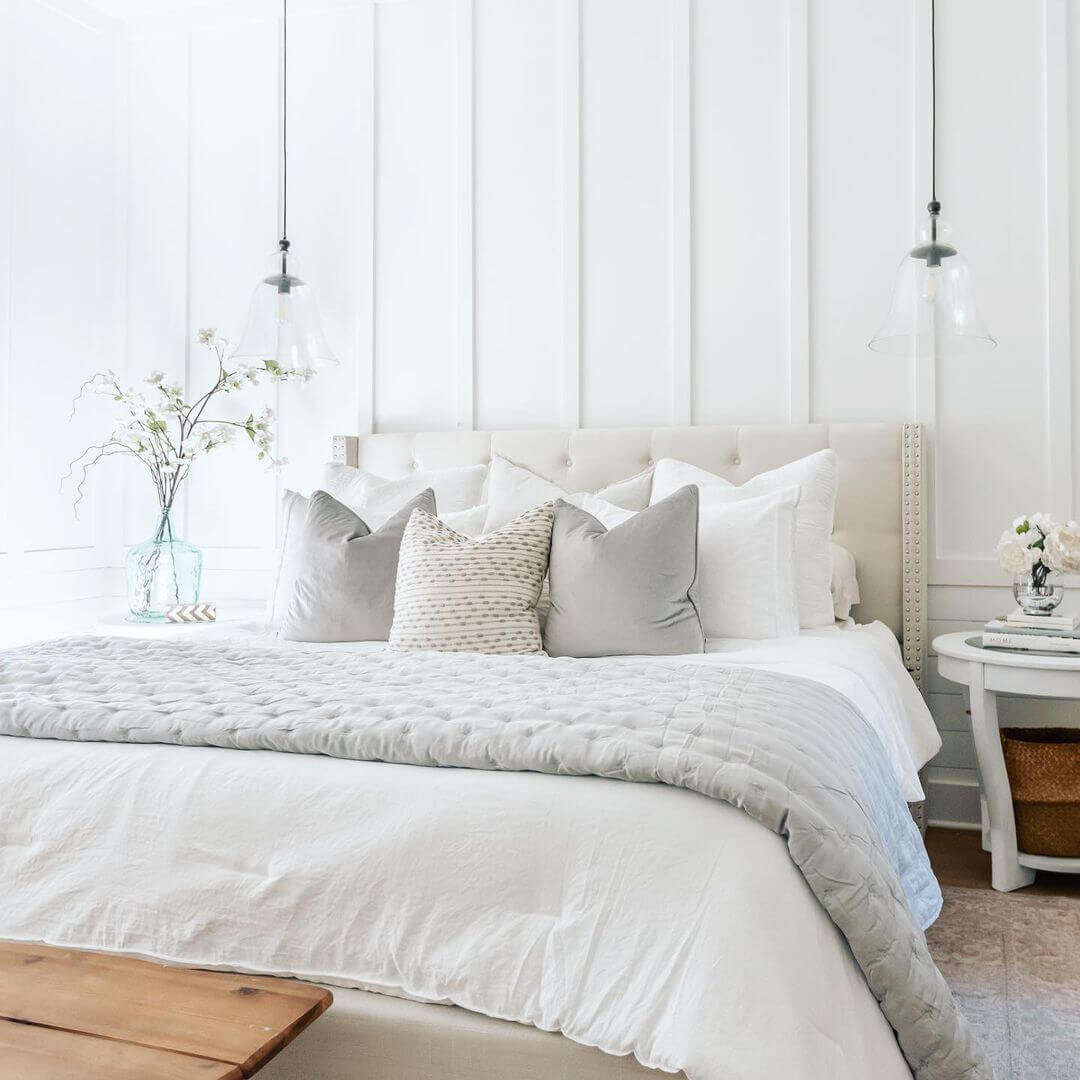 Wallpaper is another great choice as an accent wall, or for the whole room. Now there are removable wallpapers that make it so much easier if you ever get tired of them and want a different look.
You may choose wallpaper to add texture and a little geometric design…

…or you may choose wallpaper to add a pattern, whether soft or bold.
Give your bedroom a next level look with a statement wall!…whether it's paint, simple or intricate wood designs, or soft or bold wallpaper.
Happy Next Level Designing & Decorating!
Want ideas? Schedule a Design Consultation
E@nextlevelinteriors.com
The Easy Way to Add Texture to Your Living Room
Shop My "for designers" Vendor