Sherwin Williams Salty Dog is a navy that can be very elegant, classic, or coastal.   To keep it from overpowering a room or making it too dark, contrast it with light colors.
Below is a beautiful living room with navy walls in contrast to white trim, doors, and the light fabric sofa. The large wall behind the sofa may have been too dark without the large white mats in the pictures.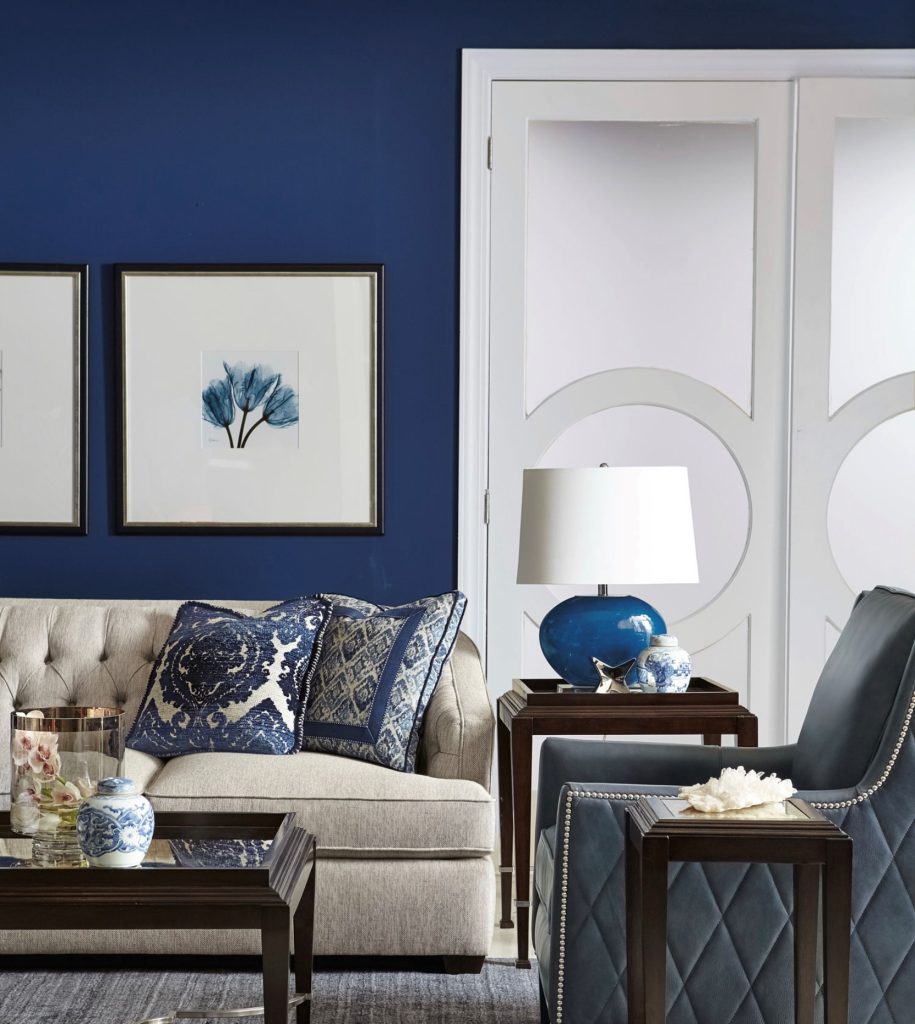 In this bedroom, the white ceiling and trim, and again light fabrics and textiles keep the room feeling cozy without being too dark.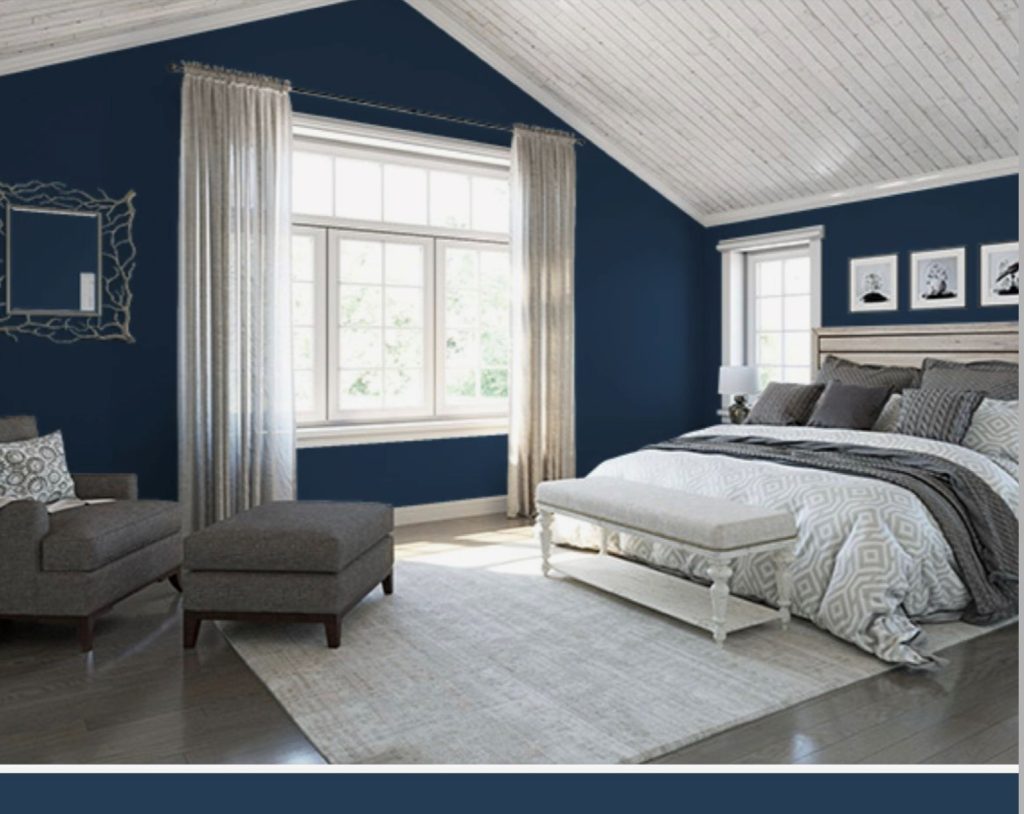 This breakfast area has just enough navy to give it some color, and paired with the light floors and light fixture, also a bit of a coastal look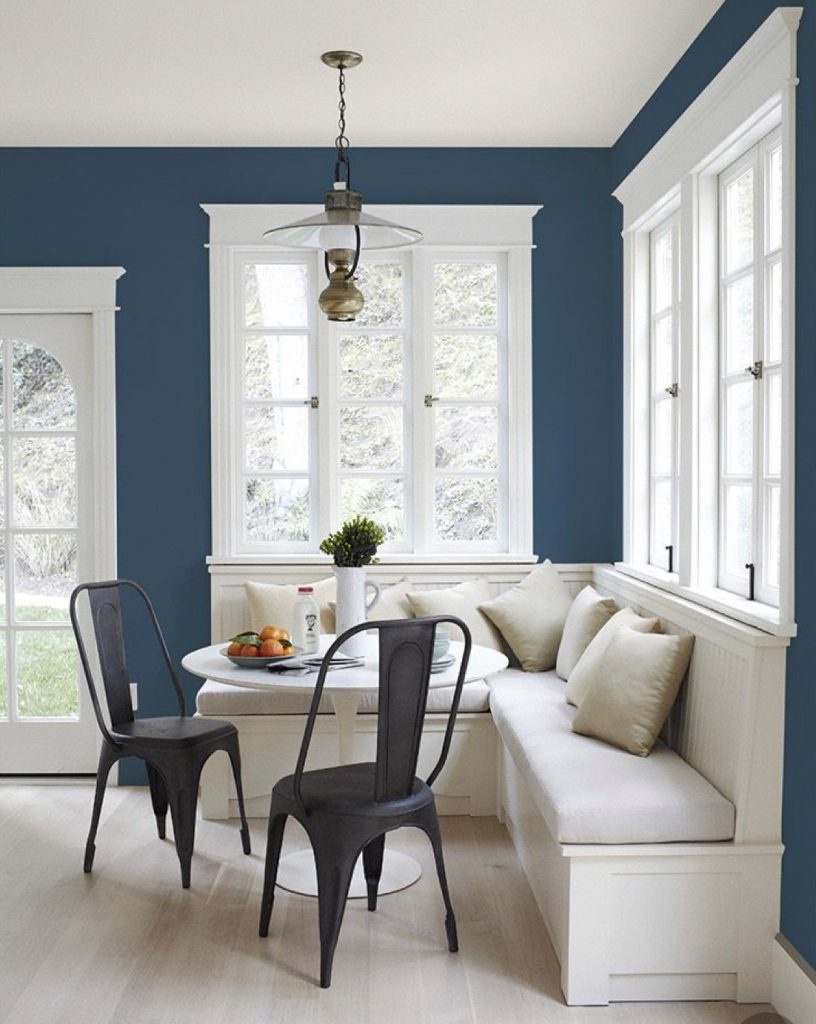 Try using it to paint wood to highlight architectural details, whether it's a mantle or wainscoting.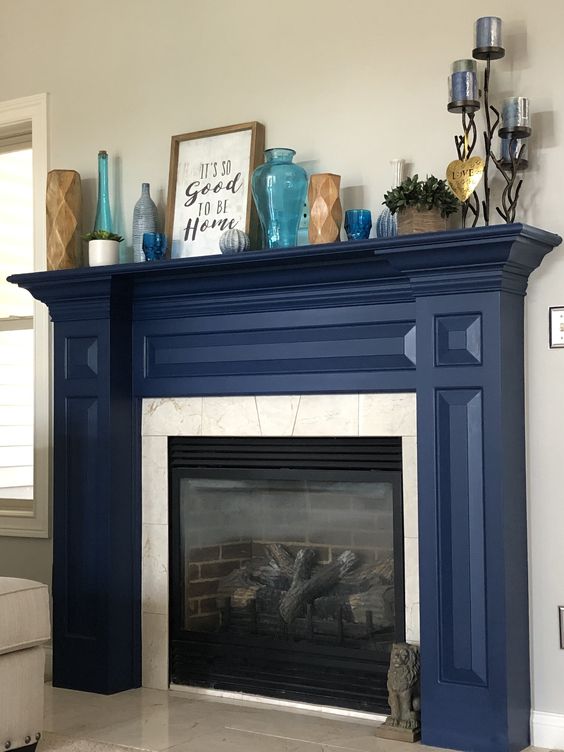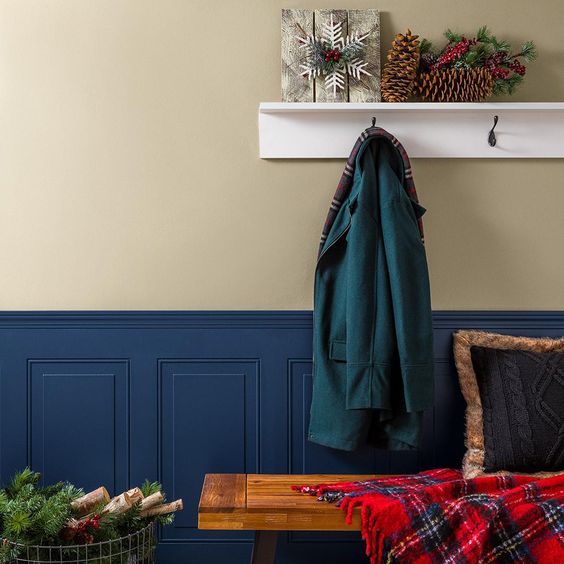 Looking for a new cabinet color? Blue is in!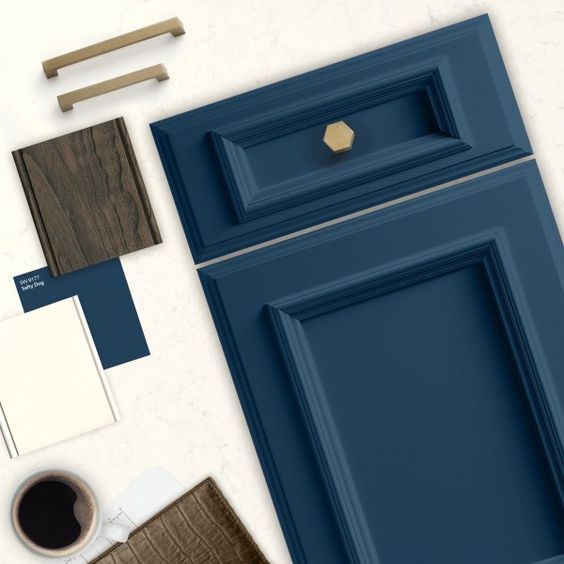 Salty Dog
It makes a statement on kitchen cabinets or for walls as a contrast to white cabinets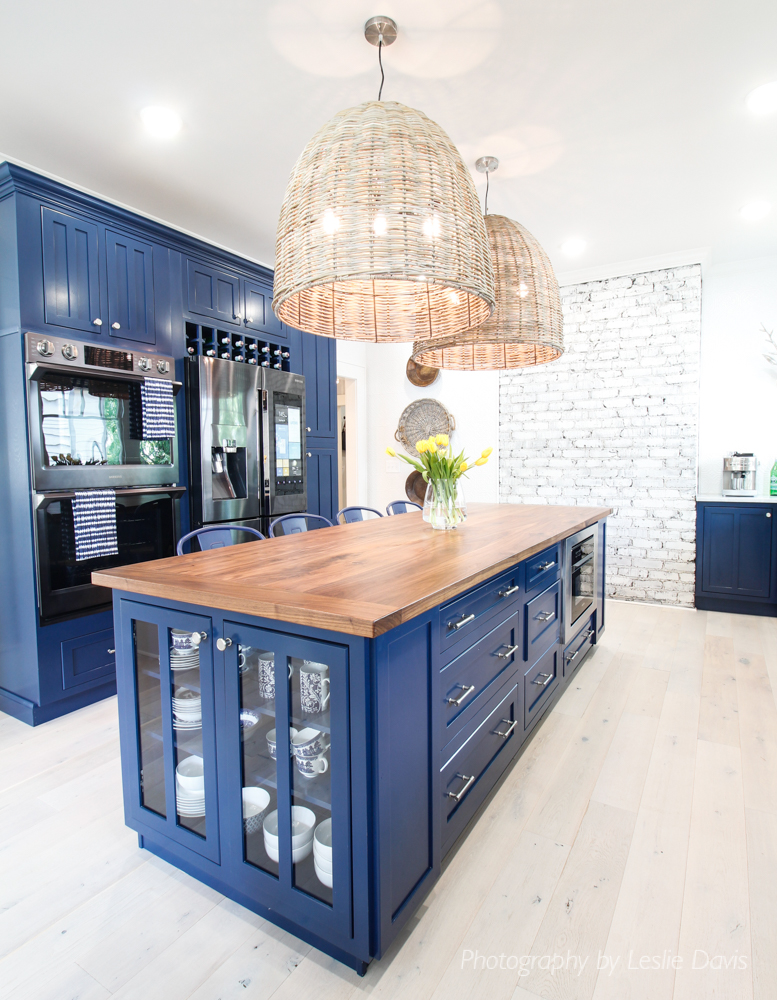 Urban Oasis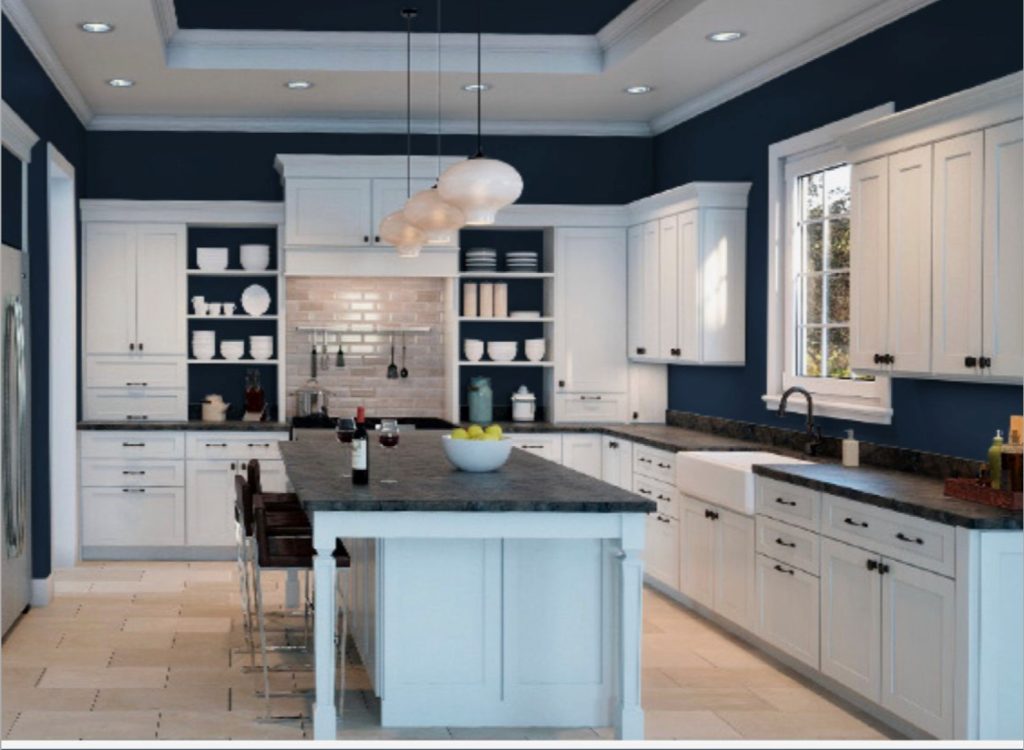 If you are looking for a great navy, that paired with the right furnishings and accessories can add some elegance, a classic or coastal look to your room, look for Sherwin William's Salty Dog. Beautiful with white trim for a next level look!
Need help choosing the perfect color palette for your home?
Schedule your color consultation
E@nextlevelinteriors.com
What You Need to Know About Gray
Interior Door Colors You'll Love