No such thing as sheer nonsense with these window treatments!  "All sense" to choose them for these spaces 😉.  They add softness and elegance.
So when does it make sense to add sheers?
If you want a very light feel in your space.  Bedrooms are especially suited (if you already have a blind, shade, or shutter to provide privacy) because often we want bedrooms to feel light and airy.
These sheer panels below add soften to the hard finish shutters. A vertical decorative trim gives them a ore custom look.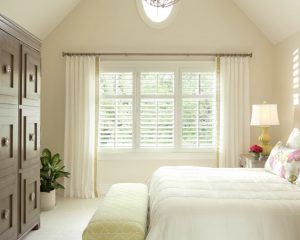 If a white or neutral sheer goes with your decor.  Sheer fabrics in colors are not so attractive! especially in main living areas. This is the one time the window treatment is not the place to add color.  I would say the only exception may be a kid's room. Otherwise, stay with neutrals and if you want more interest, choose something with a tone on tone pattern.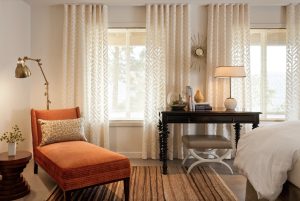 These pleated sheers are so elegant!
If you want to diffuse some light without completely blocking it. These sheers create a soft wall that dilute the light some but keep the rooms bright.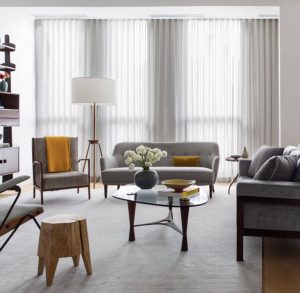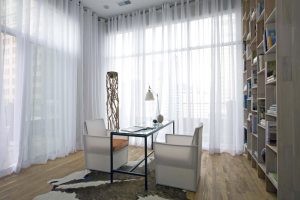 source
You want to add fabric to your bed  Fabric on the bed creates a romantic airy feel, so if you are looking for that look, a sheer is the right fabric.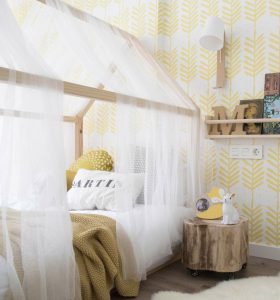 source
Custom sheers are definitely a good choice in these spaces. They keep it airy, light and classic.
Want to know which window treatments are the right choice for your space? Schedule an in person or virtual consultation today!
e@nextlevelintriors.com
678-935-NEXT (6398)
Top treatments that Top Others
When woven shades are the right choice
Window Treatment asymmetry that works
Finishing Touches that Make any chair grand